PLACES YOU MUST VISIT IN PORTUGAL

Portugal is one of the oldest countries in Europe with its borders pretty much unchanged since 1297.  Portugal also had one of the longest running   and one of the largest, stretching from Brazil to China.he only place in Europe that you can interact with dolphins, swimming in the pool with these fabulous creatures is in Portugal.
Nazaré
Nazaré is the most traditional fishing village in Portugal. Located at approximately in the mid-point of its Atlantic coast, it conveys historic and colorful traditions.Nazaré is also a good spot for party. My best New Years' Eve ever was right on its main beach. When the clock stroke midnight, a huge fireworks show combined with electronic music lightened the entire beach and marked the start of a memorable party throughout the night.
São Miguel island
São Miguel is the largest island in the Azores archipelago, in the mid-North Atlantic ocean. This group of volcanic islands is a true gem for nature lovers, with lots of opportunities to its explore lakes, cliffs and hot springs.
Sintra
The magical and splendid village of Sintra, a romantic kingdom full of majestic palaces, a fairytale castle, regal properties and fascinating mansions emerging amidst hills and lush forests. Sintra offers stunning scenery, a rocky mountain range,with dense vegetation and pristine beaches, called the "Mountain Range" by the Celts and "Mons Lunae" (Moon Mountain) by the Romans, continues catch the hearts of their visitors today as it did in the past.
Porto
The second largest Portuguese city, Porto – so called for its historical and present day significance as a shipping port – has a lot to boast about. Think Romanesque and Gothic architecture, a multitude of places to try the region's delicious seafood, an array of nightlife options – and that's just for starters.
Southwest Alentejo & Vicentine Coast Natural Park
The Southwest Alentejo and Vicentine Coast Natural Park is a huge swathe of the coast of Southern Portugal taking in much of the Atlantic coasts of the Algarve and Alentejo. It stretches nearly 200km (150 miles) from Porto Covo in the Alentejo around Cabo de Sao Vicente to Burgau in the Algarve.
The park includes a range of natural habitats but also protects the cultural heritage of this historic coastline.
Lisbon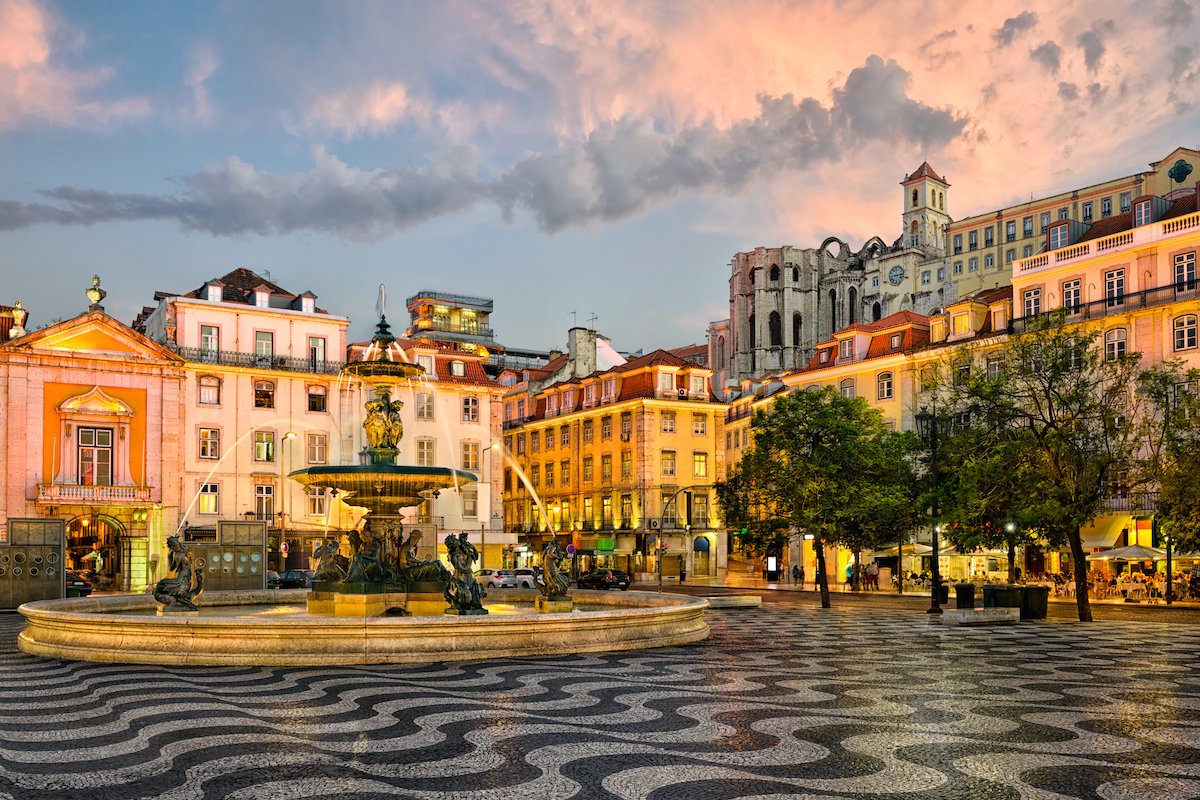 Lisbon is the stunning capital city of Portugal, and is one of the most charismatic and vibrant cities of Western Europe. It is a city that effortlessly blends traditional heritage, with striking modernism and progressive thinkingAs a holiday destination, Lisbon offers a rich and varied history, lively nightlife and is blessed with a glorious year-round climate