Summer Holidays in Greece
A visit to Greece is the dream holiday of a lifetime. When thinking of holidays, people picture the long crystal Greek beaches and the relaxing beach taverns. But be careful because Greece is addictive: if you have experienced Greek holidays once, no other place on earth will be sufficient for you.
Greece is famous for its perfect climatic conditions. Not tropical and not arctic, this is a fantastic destination for every season. Did you know that most places in Greece get sunshine 300 days per year?
You will love the virgin landscape, the exotic color of the sea, the bright light of the sun. Each place in Greece has a different authentic style, both in the islands and in the mainland. It will take you years to explore all the Greek islands, but only a glance to love them. Have a look at our beautiful Greece photos.
Even in the smallest piece of land in Greece, you will find a connection to the past. All around the country and the islands, there are ancient sites of various historical periods: from remains of ancient Greek temples to Byzantine monasteries and Neoclassical mansions.
Mykonos

Greece's most famous and cosmopolitan island, a whitewashed paradise in the heart of the Cyclades, is synonymous with entertainment and fun. Discover a fascinating world where glamour meets simplicity! On Mykonos celebrities, college students and families mingle together to celebrate the Greek summer. Whether you are an entertainment junkie out for a real good time or a culture vulture who wants to explore the island's history and tradition, Mykonos will certainly live up to your expectations!
Paros
Paros is one of the most popular holiday destinations for young people; unrivalled natural beauty, excellent tourist facilities, beaches with crystal clear waters, unrivalled Byzantine footpaths connecting traditional villages, breathtaking landscapes and pulsating nightlife make the island an unbeatable destination that guarantees a holiday to remember!
Ios
an alternative youth destination infused with a cosmopolitan flair that competes as an equal with well established destinations like Mykonos and . Walk through the picture-perfect Hora, the epitome of elegance and sophistication, swim in the crystal clear water at internationally famous beaches like Mylopotamos and Maganari, and taste mouth watering local specialities!
Corfu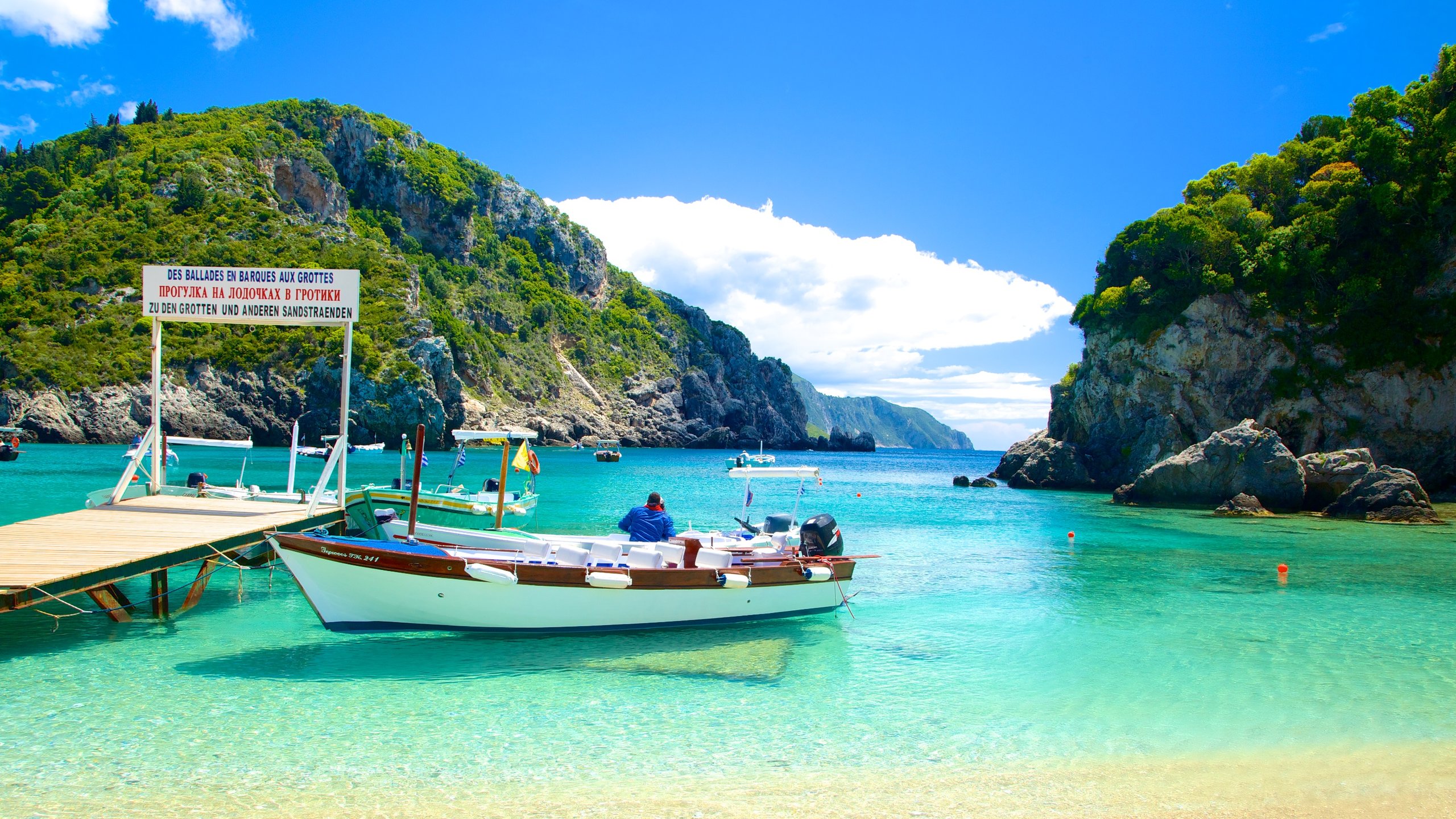 The second largest of the Ionian islands, Corfu has a winning combination of sandy coastlines, lush green terrain and a history that is said to date back to Greek mythology.Corfu Town's narrow cobbled streets, pretty squares and eclectic architecture reveal an array of European influences. Wander along The Liston and soak up the cosmopolitan charm of this elegant Venetian city. Further north along the coast lies the beautiful peninsula of Kommeno Bay. Here is where you'll find white-washed buildings, verdant terrain and secluded sandy beaches. For history lovers, must-sees include Achilleion Palace, the summer house built by 'Sissi', Empress Elisabeth of Austria, and Mon Repos Palace, the birthplace of the Duke of Edinburgh. Guests staying at Grecotel Corfu Imperial can also visit Danilia Village, a replica of a 1930s Corfiot village where James Bond film For Your Eyes Only and ITV's series The Durrellswere filmed.