Reasons Why You Should Visit Uzbekistan

Uzbekistan's strategic position along the ancient Silk Route brought it enough wealth to build three of Central Asia's most architecturally impressive cities: Samarkand, Khiva and Bukhara. Our specialists have been to all three, as well as the other main sights in Uzbekistan. Using their first-hand experience, they can help you plan where to go on your trip.The capital, Tashkent, is the main gateway into the country and a mix of modern and Soviet-era buildings. While there, you can visit museums and watch an opera performance. But, the highlight of your trip is likely to be visiting Samarkand's Registan, a square lined on three sides by opulent madrasas. Or photographing the azure-glazed tiles of Khiva's mosques. Then there's Bukhara, seemingly caught in a time warp with its large fortress, 12th-century minaret and frenetic bazaars.
TASHKENT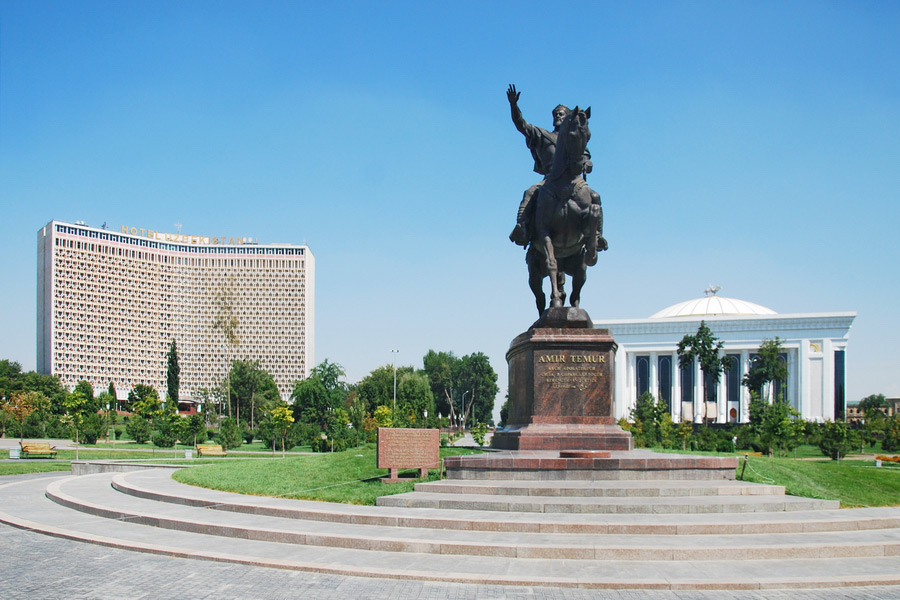 Tashkent is the capital of Uzbekistan and with a population of 3 million people, it is the largest city in Central Asia. This large metropolis reflects the historical development of the country from its architectural monuments of oriental design to its Soviet planned street layout and its modern glass high buildings. The area of modern Tashkent was already settled in the 5th to 3rd centuries BC. Its name literally translates as "stone city". It has been destroyed several times in history; the most recent damage came from the earthquake in 1966 when many of its ancient historical monuments were destroyed. Thus Tashkent today is a modern city with a wide variety of restaurants and shopping opportunities.
AIDARKUL LAKE
Aidarkul is a semi-artificial lake created as a result of Soviet agricultural planning. On the site of Aidarkul, there was once a small seasonal lake that used to dry up completely in hot summers. In summer 1969, the high waters of Syr Darya overflowed the irrigation reservoir dam and water flooded the lowland beneath. Today the lake covers an area of around 4000 square kilometers, stretches for 250 kilometers in length and sits right in the middle of the Kyzylkum desert. It is a unique place to sleep in a yurt surrounded by desert and ride horses or camels.
MUYNAK, ARAL SEA
Many modern cities have emerged from the settlements standing on trade routes crossings, river banks or industrial projects.But what does happen with them when trade routes change their routes, the factories are closed down, and the rivers dry up?To get at least a partial answer to the question, you should visit the city of Muynak because it is the living example of the Aral tragedy.In former times Muynak (Moynak) used to be located right on the bank of Aral Sea – today 100 km of dry land parts them. The lake which was called the sea for its magnificent beaches, abundance of fish and large size, now has turned into a desert. Local people call the desert as Aral Kum (similar to the Kyzyl-Kum Desert). Formerly seagoing ships sailed in the sea-desert. Now they stand in the port of Muynak in the well-known "cemetery of ships". It's hardly possible that they would ever return to furrow the Aral Sea. They just stand there abandoned, rusting and sinking to the depths of non-existence.The cold reports testify that the Aral Sea shipping ceased in 1970. Old residents still remember the sea waves rolling in the Muynak embankment in 50s – early 60s. Today sandy beaches have disappeared without a trace; fishermen do not brag about their big catches anymore, people leave their homes.People lost all hope that sea would return, economy of the region tries to adjust to new conditions, and the Tragedy-City is as if in a drowse. Nobody knows whether the city will prosper like 30 years ago.
KHIVA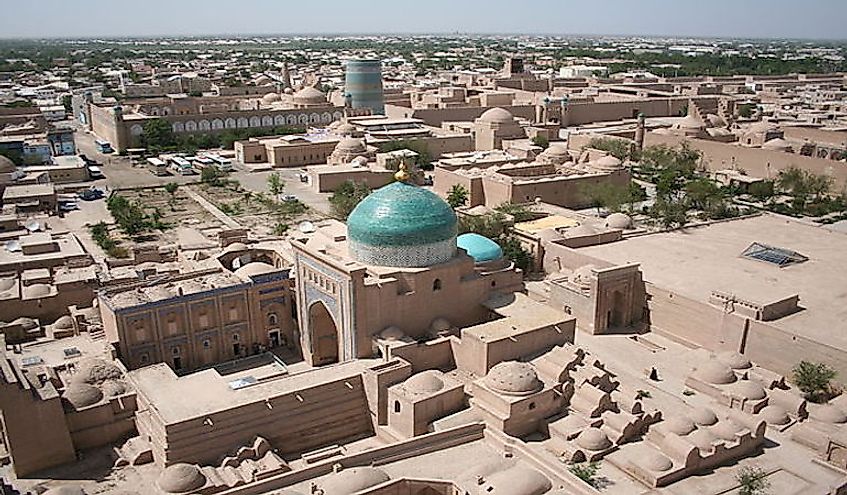 The first UNESCO World Heritage site in Uzbekistan was inscribed in 1990 noting its importance in the exceptional heritage of ancient Silk Road traditions. Itchan Kala, which literally translates as the inner part of the old city, is surrounded by thick mud walls. It contains 51 monuments and is although around 250 households still make their home inside, it feels more like an open-air museum. Looking down from Djuma minaret or the city walls, it's hard to imagine this is the 21st century. It is here in Khiva that the scholar AI-Khoresmi, the father of algebra, was born and introduced algorithms to the world. Take a guided tour to get to know the stories that feature in the history of this fascinating city.
SAMARKAND
Samarkand means "Stone Fort" in Persian, and the town is still well-recognized today by its gorgeous medieval architecture. Among the city's most significant sites is Registan Square. Located nearby is the Gur Emir mausoleum that dates back to 1404. The most spectacular of its tombs is king Amir Timur's tomb that stands out with its marvelous design.The refined elegance of the beautifully proportioned Bibi Khanum Mosque is another gem of Samarkand. The mosque was built by architects from India in 1404 in honor of Timur's wife. A chronicler relates that 95 elephants hauled construction material for the building.