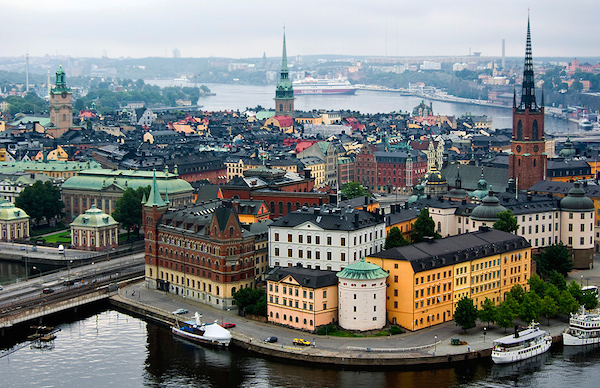 Finland is famous internationally for its efficient health care and widely praised for its educational system.Finland boasts some of the same traits as its neighboring countries. Incredible scenery, unspoiled nature and a relatively liberal, modern political system are all positive attributes of Finland. In the winter the Northern Lights can be seen in the northernmost part of the country while in warmer months many Finns love to head to their summer cottages to enjoy some swimming, fishing, barbecuing but most of all the sauna. When visiting Finland, it is natural to head to Helsinki, but your itinerary should also include other destinations beyond the capital.
ROVANIEMI
Rovaniemi is a city in Finland and the capital of Lapland which is the northernmost province of Finland. For tourists who still wonder where to go in Finland, they may like to visit Rovaniemi since many travelers visit the city especially during the cold season for some winter activities. Finland winter is famous to almost every tourist since it is the best time to visit the northern part of Finland, many resorts in Rovaniemi offers different sorts of winter activities.
KEMI
Kemi is a town in Finland that lies by the Bothnian Bay and at the mouth of Kemijoki, and it is a part of Lapland. One of the most visited tourist attractions in Finland is located in Kemi which is the stunning Snow Castle, and it is the largest snow building in the world, and the town itself also offers the world's only Arctic Icebreaker which is only available for tourists cruises and it is called as the Sampo ice-breaker.
Savonlinna
A small city in the heart of Finnish Lakeland, Savonlinna is a charming historic destination worth a visit on your next trip to Finland. Located in the middle of Lake Saimma on a series of islands, the area's biggest attraction is unquestionably Olavinlinna, or St. Olaf's Castle, which was built in the 15th century. Since the castle's location wasn't militarily or politically important for centuries, it has withstood the test of time and remains largely intact and furnished. Also worth checking out in Savonlinna is the Orthodox Museum, the Savonlinna Provincial Museum and nearby Kerimäki, where the world's biggest wooden church is located. In Savonlinna's market square, be sure to dig into muikku, or a local herring dish, from one of the many vendors in the area.
Saariselka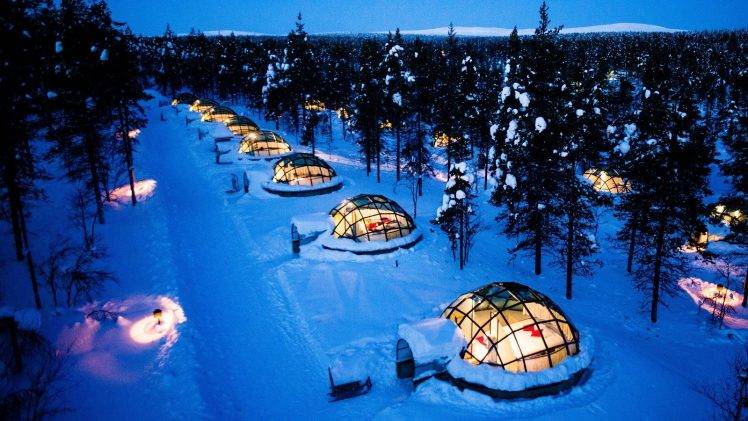 This is a northern city where skiing, igloos, and Northern Lights are the most famous local attractions. Saariselka is a village that lies in the mountainous area of northern Finland. This area is covered with lush green forests, valleys, and waterfalls in the nearby in the Urho Kekkonen National Park. Saariselka may be cold, but its beauty and people are warm and welcoming. Saariselka village offers relaxation to visitors through spas and resorts, but sports and other exciting activities like skiing and hiking can be done here, too. Interestingly, with its beautiful winter landscape, a lot of people are interested in holding "white weddings" here.  This city is also where the Kakslauttanen Igloo Village can be found. It's a unique hotel resort composed of igloos that have windows for roofing, allowing guests in their igloos an unobstructed view of the beautiful northern lights before going to sleep.
KUHMO
Kuhmo is a town in Finland, and it is located the south-eastern part of the Kainuu Region. Kuhmo is a lovely place especially for culture and nature lovers and an ideal location for an exploration of the wilderness of Finland.The town is known for Kuhmo Chamber Music Festival which is a two-week event and held every year. Kuhmo has 600 lakes which provide a lot of water activities to tourists who visit and gives them beautiful ambiance while exploring the town by sailing the lakes.