Georgia is a beautiful country shaped by rugged mountains, rivers, valleys and meadows. This amazing country lies in the middle of Caucasus region and has unspoiled natural beauty to complement its unique culture. The country is perfect for hiking, trekking, and exploring at a leisurely pace.
Sameba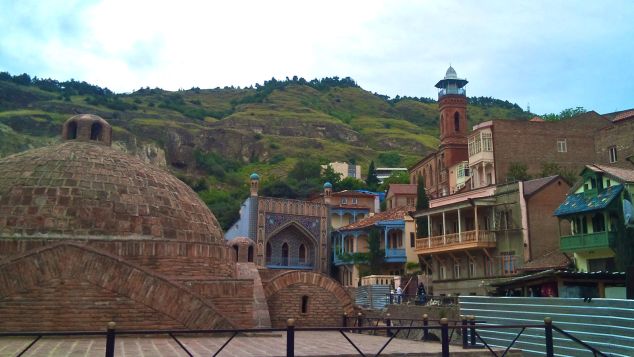 Tbilisi gets its name from the Old Georgian word "tbili," meaning warm, because of its hot, sulfurous water. Into the Old Town reveals old Georgian and Armenian churches, mosques and synagogues and even the ruins of the most northern Zoroastrian fire temple.
Mysterious cave cities
Georgia is home to some of the most unusual cave cities in Europe. By themselves, they're reason alone to visit the country.
OLD TBILISI
Walk around historical buildings from the 17th to 19th centuries, as well as art deco. The decaying state gives the area a lot of character, creating a melancholic, almost romantic atmosphere.