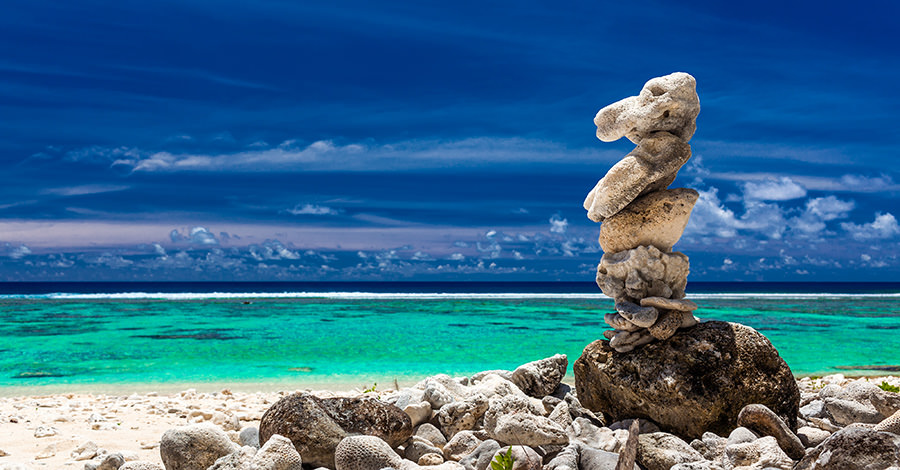 You've made the decision you want to travel more this year. You've realised experiences are more important than possessions and you've put together a plan to start saving for your next big trip.Budget and time will undoubtedly play a part in the decision making process but with so many amazing places in the world, how do you whittle it down?If you're anything like me, you'll just want to go EVERYWHERE and explore as much of the world as possible! But unless you're taking a few years out to travel, this really isn't an option. While some people want to go everywhere, other people don't have one place on their wish list and they're not sure how to discover new places to go.Whichever situation you're in, here are my top tips to help you choose your travel destinations.
Fregate Island, Seychelles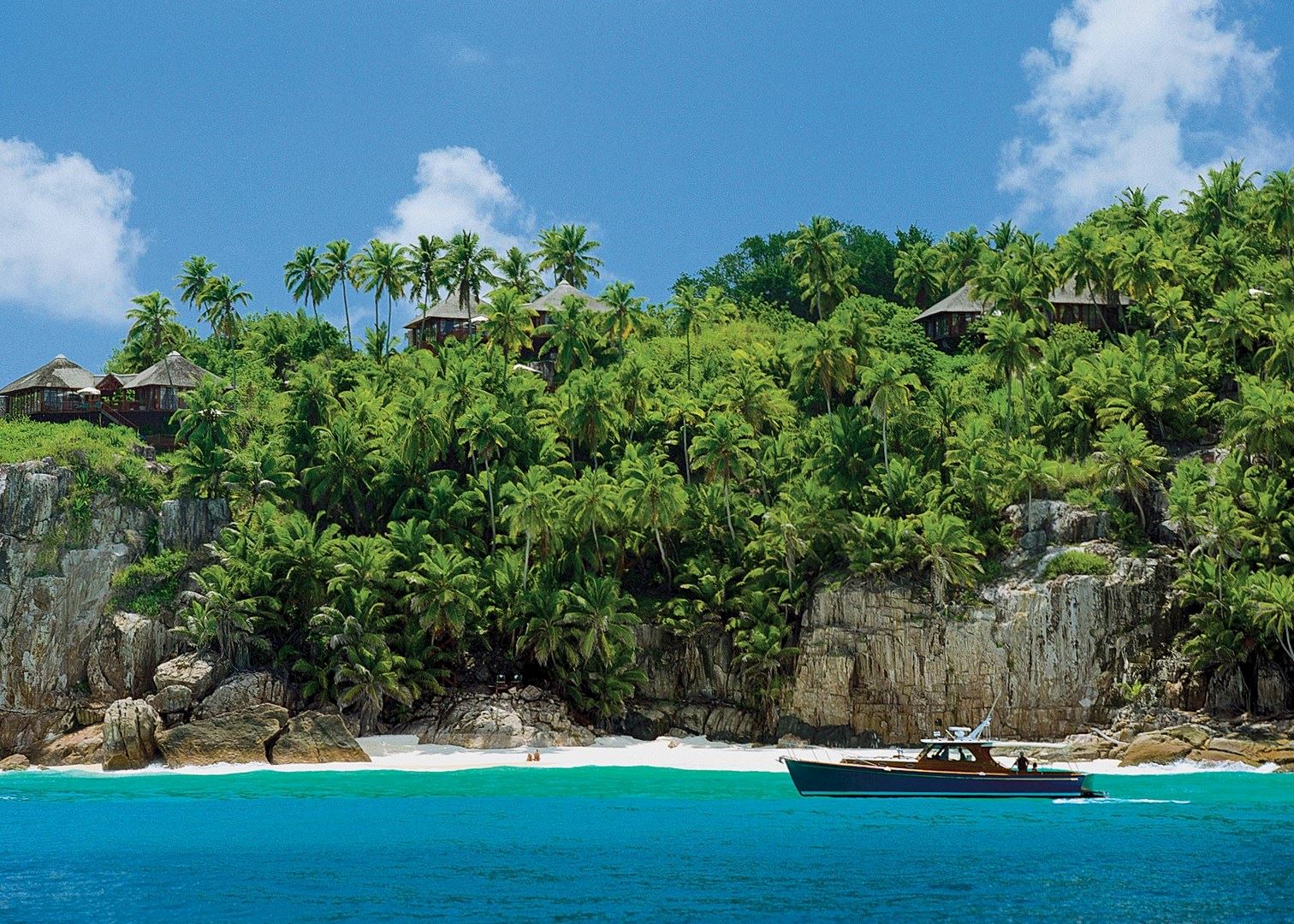 Fregate Island is a perfect island paradise with its warm turquoise waters and pristine white sand beaches. The island is also home to giant tortoises and hawksbill turtles.Over 100 million years ago, what is now India broke away from the Gondwanaland supercontinent, beginning its long, slow drift across the Indian Ocean. In its wake, the landmass left behind small granite fragments—a cluster of more than a hundred islands scattered across one of the most remote spots on the planet, a thousand miles from the nearest mainland. The Seychelles, as they're now called, were left to evolve in isolation until the 18th century. What the first French settlers found here was a positively primitive scene: forests of prehistoric trees inhabited by lumbering tortoises and exotic birds, and powder-white sand fringed by turquoise waters. It was a virtual Eden.Today, the private Seychellois isle of Fregate still captures the spirit of that primordial paradise. This is the home of the stunning Fregate Island Private lodge—and otherwise, it's uninhabited. Fregate's owners have worked diligently to restore the island's native habitats following the country's plantation era. Thanks to their efforts, unique and endangered wildlife are now flourishing amid these restored indigenous forests and picturesque beaches. The lodge's thatched villas, spacious and luxurious as they are, seem hidden away on the island's shores—some nestled in the trees, others tucked in among granite cliffs. Inland, a network of nature paths beckons jungle explorers, and just beyond the shoreline, sapphire seas seduce kayakers, snorkelers, and swimmers.
Whitehaven Beach, Australia
Accessible by boat, Whitehaven Beach was discovered and named by Staff Commander E.P Bedwell in 1879 and has long been known for its white sands and beautiful scenery. The bright white sand lying along this beach consists of 98 percent pure silica, making it very soft and fine, and it doesn't retain heat like most other sand beaches – so it's comfortable to walk barefoot on any day of the year. This sand is so fine, in fact, that it can clean your diamonds and jewelry!Being the largest beach in the Whitsundays, this dreamlike paradise is unlike any other beach in Australia as its soft sand, turquoise waters and lush foliage continue to be untouched by pollution and in-habitation, where cigarette smoking is prohibited, and dogs are not permitted on the beach. Due to this, in 2008, Whitehaven Beach was awarded Queensland's Cleanest Beach by Keep Australia Beautiful and further named the top Eco-Friendly Beach in the world by CNN in 2010.Surprisingly, it has been said that over 10,000 years ago, the Whitsundays were once mountaintops; however, due to the rising sea levels, islands were formed from these mountaintops. Before the water levels rose, the Ngaro Aboriginal people lived in this area when they were all part of the mainland. Today, the descendants of this tribe still reside within the Whitsundays, whilst these islands reveal the careful consideration that the Government has undergone to preserve such Aboriginal culture and a natural world.Whitsunday Island's famous beach stretches for seven kilometers and is washed by swirls of turquoise, blue and green water. The sand is 98 per cent pure white silica, which gives it a brilliant, near luminescent color.
Cano Cristales, Colombia
This Colombian River that is also called the river of seven colours is probably one of the most beautiful rivers on the planet. The different colours that make it so unique arise from freshwater algae in the river bed. One thing up front this place is incredibly stunning. But not only the river itself but the nature that surrounds is as well. It is definitely a very special experience to visit this place and more an off the beaten path experience. Only a few years ago the Meta area surrounding Cano cristales had to be secured by the military. Having said that it is now safe to visit this place and you should not miss out on it. This is indeed a very special and different experience from the regular sights like Tayrona, Salento and Cartagena.Caño Cristales is located in the region Sierra de la Macarena, in the department of Meta. The climate in this area is hot and tropical.
Bagan, Burma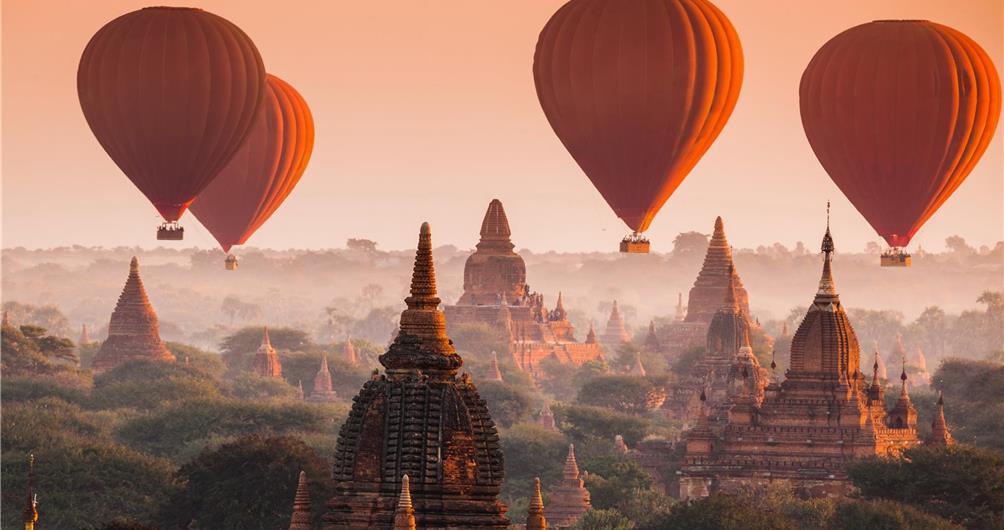 rom the first balloon ride in 1783 over Versailles (passengers: a sheep, a duck, and a rooster)
to businessman-explorer Steve Fossett's solo circumnavigation of the world in 2002, hot-air ballooning has inspired countless adventurers
to reach for the skies. And rightly so: Whether it's hearing the initial whoosh of the balloon's burner, seeing the sunrise from midair, or raising a celebratory Champagne toast back on terra firma, humankind's original means of air travel has the power to transport like no other form of flight.
Isle of Skye, Scotland
The Isle of Skye's dramatic landscapes are some of the most scenic in Scotland. The best way to experience its epic mountains, waterfalls, and sea cliffs is on a road trip.When most people think of visiting Scotland, Edinburgh and Loch Ness are the first spots that come to mind. While both are nice, I think a road trip up through the Highlands to the Isle of Skye is far better.If photography and exploring mountain landscapes are your thing, then you'll love road tripping around the Isle of Skye. The area is steeped in myth and legend — a place where giants and fairies roam. Bloody clan battles were fought here, and ancient castles still stand.The island is split up into a series of peninsulas. For the purposes of this guide, I'll cover the Trotternish Peninsula in the East, the Waternish Peninsula to the West, and the Black Cuillin Hills region of the South.Shimmering lochs (lakes) dominate the Waternish Peninsula, while jagged volcanic formations left over from landslides from the Trotternish Ridge. Windswept Red & Black Cuillin mountains rise to meet the clouds in the South.Landscapes on Skye are some of the most impressive in all of Britain.
The Cook Islands
The 15 islands in the Cooks are located in the heart of the Pacific, halfway between Hawaii and New Zealand. An oasis of freedom with crystal blue waters, white sandy beaches, warm weather all year round and authentic, friendly locals. Under 30 minutes from plane to any beach, it's so easy to do as much or as little as you like in the Cook Islands. Come share our Kia Orana spirit and discover why everyone loves a little paradise.