Travelers today are more aware than ever of all the world has to offer. It's thrilling to be confronted with so much possibility — but daunting, too. Each year, we curate a list of the best places to travel in the months ahead.Our travel experts — from travel writers around the globe A-List travel advisors to our own editors — offer their recommendations. Then, we take a look at what places are now at the forefront of the global conversation, whether for new hotels and museums or major international events. In any given year, the cities and countries we recommend as the best places to travel in the world have a lot going on. And of course, we think about those travel destinations that are perennial favorites to determine which ones are reinventing themselves, ensuring there's always something new to explore.Whether you're after heart-stopping adventure, a close-up look at history, or the perfect meal, these are the best destinations to discover in 2018.
Šolta, Croatia
The jewel of the Adriatic Sea, Croatia is home to more than 1,200 islands, but travel between them has long been dictated by expensive yacht charters and sluggish public ferries. In 2018, that's set to change, from the popular ride-sharing app, has launched on-demand transfers and private tours along the Dalmatian Coast. Hit the high seas in the direction of Šolta, a hilly isle a mere nine nautical miles from Split .Often overlooked in favor of more-developed, splashier neighbors like Hvar or Brač, Šolta's under-the-radar nature has proved a boon: The stony islet has become synonymous with pristine nature, medieval villages, winemaking , and family-run olive oil purveyors like Olynthia, a fourth-generation producer. After watching the sun set at Maslinica bay, check out the island's peppering of stylish beach clubs, seaside bars, and open-air restaurants — then drop your bags at the Heritage Hotel Martinis-Marchi, built inside an 18th-century Venetian fort-castle and ideally situated for those who want to explore Šolta's ancient villages and crystal-clear bays.
Grenada
Grenada, known as Spice Island, remains one of the Caribbean's under-the-radar gems, even though it's got what every traveler wants: uncrowded beaches, preserved rain forests, and a lively local culture and cuisine. The island, which was spared from last fall's brutal hurricane season, is poised to attract new luxury travelers when the Silversands Hotel opens in March 2018. The first major resort to open on Grand Anse Beach in 25 years, Silversands will offer 43 rooms and suites, nine villas, and the longest pool in the Caribbean. After a recent renovation, the beloved Calabash Luxury Boutique Hotel is now part of Relais & Châteaux, only the fifth hotel in the Caribbean to be invited to join the celebrated hotel group. Getting to the island is a cinch — JetBlue added daily service from New York City last year, and Grenada is now a port of call for 33 new cruise ships — and visitors will soon have even more options for high-end stays, with Kimpton Kawana Bay and the Levera Beach Resortboth in the works.
Fiji
It's no secret that Fiji is home to some of the world's most spectacular scenery — powdery beaches fringed with palms, crystalline waters with colorful reefs, and rugged coastlines covered in greenery. But the islands' ne crop of luxury accommodations is making a case for the archipelago's man-made phenomena as well. At the exclusive, family-owned Kokomo Private Island Resort, which is spread across 140 acres of dense tropical rain forest and white-sand beaches, guests will have their pick of 21 beach villas and four hilltop residences featuring infinity pools and walled tropical gardens. If you're a diver, you're in luck: the Great Astrolabe Reef, which is teeming with kaleidoscopic corals and exotic marine life , is in the resort's backyard. The luxury ante will only be upped in March when a Six Senses debuts on Malolo Island. Set on a private beach, the boutique property will offer the brand's namesake spa and wellness offerings (including yoga, meditation, and nutrition and sleep counseling), plus a restaurant with ingredients sourced from the resort garden. Also slated to open in 2018: Nihi Fiji, from hotelier James McBride and Christopher Burch — the same duo behind Nihi Sumba Island.
Zambia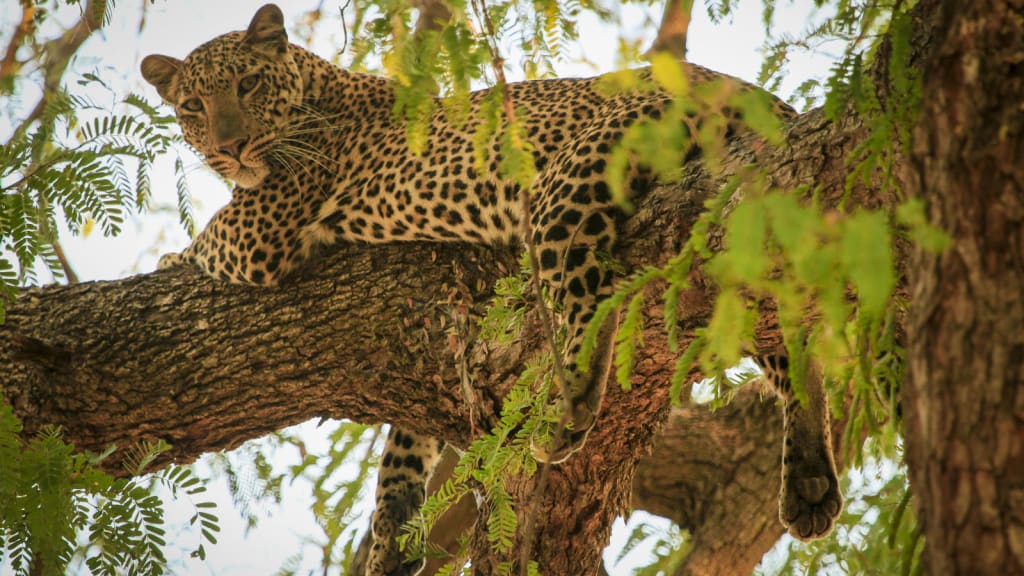 Until now, Zambia has had little recognition as one of Africa's great safari destinations. Yet experts know it as the birthplace of the walking safari — as well as the home of some of the most highly trained guides on the continent. In South Luangwa National Park, visitors can expect to see more animals than baobab trees, while Liwa Plain National Park is the setting for the world's second-largest wildebeest migration, when tens of thousands of the creatures head across the plain from neighboring Angola.
Colombia's Pacific Coast
Since the government's 2016 peace deal with the FARC paramilitary group, memories of Colombia's civil war have begun fading. As a result, new parts of the country are becoming accessible — among them the Pacific coast, which contains a once-dangerous strip of virgin beach and rain forest known as El Chocó. Regular commercial flights now connect travelers from Bogotá and Medellín to the fishing villages of Nuquí and Bahía Solano. From there, small boats run along the shore to chic eco-lodges like Punta Brava, which sits above two private beaches, and El Cantil Ecolodge, which is near surf breaks and a thermal spring.
Luang Prabang, Laos
Landlocked Laos might be quieter than Southeast Asian neighbors like Vietnam and Thailand, but 2018 could transform the country into the region's next hot spot. Wattay International Airport, in the capital of Vientiane, is set to complete a terminal expansion to accommodate more international links next year, but the biggest changes are foot in the UNESCO World Heritage–inscribed town of Luang Prabang, in central Laos. This serene riverside spot lures travelers to its golden Buddhist temples, French-colonial architecture, hiking trails, nearby elephant sanctuaries — and now, glamorous new digs. Last year, the design-forward Azerai opened inside a century-old French-colonial building that was formerly an officer's quarters. The debut concept from Aman Resorts founder Adrian Zecha has airy, light wood interiors that nod to local culture in their use of batik textiles and Laotian artwork. There's also an 80-foot swimming pool in a tree-shaded central courtyard. The upcoming Rosewood Luang Prabang aims to be a destination in itself. Opening in mid 2018, this highly anticipated resort will feature pavilion-style villas, luxury tents, and a spa that seems to float above the jungle.