Bangladesh is the land of green countryside , natural wonders , colorful culture life and also serpentine river . It is dream destination for the tourists and it also has mind blowing sites to die . Bangladesh has many famous tourists attractions like historical buildings , landscapes and largest forest and longest sea beach , hotels , monuments , picnic spots museum also across the country in the Bangladesh . That's why tourism destination is Bangladesh are creating much fuss all around the world. Some of the best tourist places in Bangladesh are as following.
St. Martin's Island and Cox's Bazar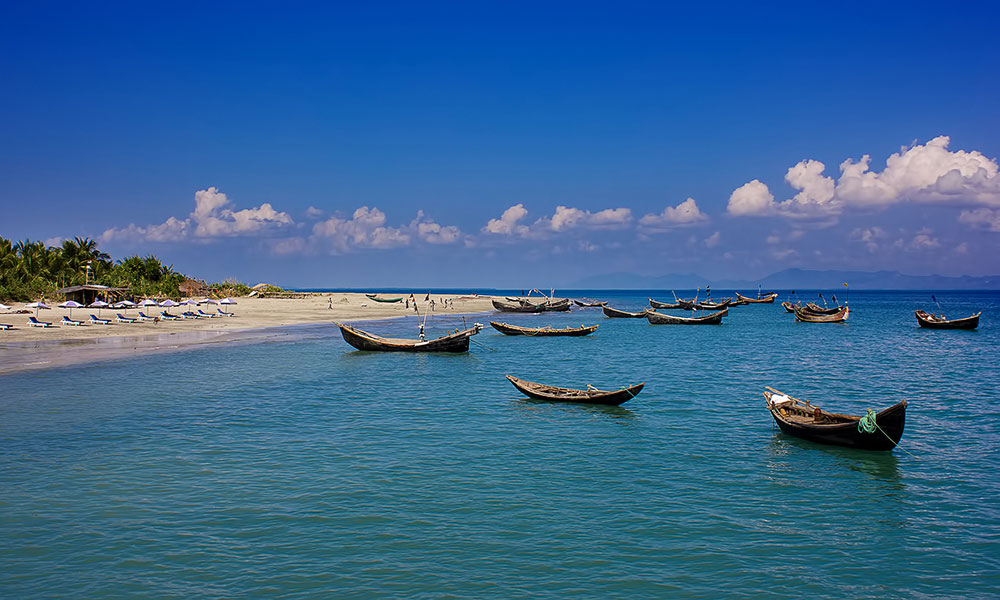 One of the major Asian destinations is the Sunset Point on the St. Martin's Island. The island is also famous for its Sea Turtle Conservation Program Site at Cox Bazar. They are known to mainly breed the Green and Olive Ridley species of sea-turtles.
Rangamati
Known as the 'Lake City' of Bangladesh, Rangamati is full of matchless beauty and is one of the most visited tourist destinations of Bangladesh. It is located about 77 kilometers away from Chittagong.
Dhaka, the capital city
The capital city has quite many places to go sight-seeing. Tourists may even take walking day tours to explore the city.Some other places to visit in Bangladesh are the Bangladesh National Museum which holds many ancient artifacts that take the visitors on a journey through the past of Bangladesh, formerly known as East Pakistan, and the Bangladesh National Zoo which displays the variety of flora and fauna in the region.
Sundarban
Sundarbans, literally meaning 'beautiful forest' is known all over the world for the tidal halophytic mangrove forest. Several documentary films have been made on this exotic forest. Captivating flora, and fauna like avifauna, aqua-fauna, predators, and reptiles add beauty to the charm of Sundarban National Park, Sundarbans West Wildlife Sanctuary, Sundarbans South Wildlife Sanctuary, and Sajnakhali Wildlife Sanctuary.