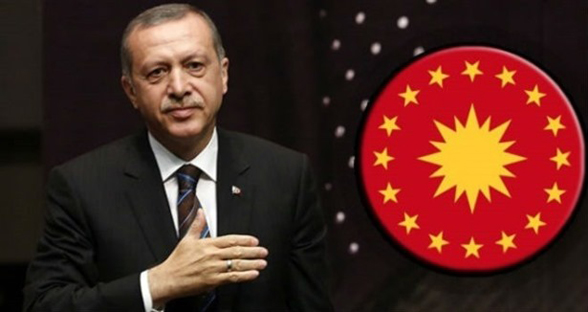 Here are 50 THINGS TO DO IN TURKEY to get your travel planning started,
So you're travelling to Istanbul and you have no idea where to begin. That's understandable, the city is massive (it spans two continents!) and it has so much to offer in terms of mosques, markets, museums and foreign culinary delights!
TOP CHOICE
 PALACE 
IN SULTANAHMET & AROUND
Topkapı Palace
Topkapı is the subject of more colourful stories than most of the world's museums put together. Libidinous sultans, ambitious courtiers, beautiful concubines and scheming eunuchs lived and worked here between the 15…
There are splendid views from the battlements of Bodrum's magnificent castle, built by the Knights Hospitaller in the early 15th century and dedicated to St Peter. Today it houses the Museum of Underwater Archaeolog…
TOP CHOICE
 MOSQUE 
IN BAZAAR DISTRICT
Süleymaniye Mosque
The Süleymaniye crowns one of İstanbul's seven hills and dominates the Golden Horn, providing a landmark for the entire city. Though it's not the largest of the Ottoman mosques, it is certainly one of the grandest a…
TOP CHOICE
 RUINS 
IN PAMUKKALE
Hierapolis
Hierapolis' location atop Pamukkale's tourist-magnet travertines is quite spectacular, and the ruins of this ancient spa city are beautifully maintained. Founded as a curative centre around 190 BC by Eumenes II of P…
TOP CHOICE
 MUSEUM 
IN WESTERN DISTRICTS
Kariye Museum (Chora Church)
İstanbul has more than its fair share of Byzantine monuments, but few are as drop-dead gorgeous as this mosaic- and fresco-laden church. Nestled in the shadow of Theodosius II's monumental land walls and now a museu…
TOP CHOICE
 MUSEUM 
IN SULTANAHMET & AROUND
Aya Sofya
There are many important monuments in İstanbul, but this venerable structure – which was commissioned by the great Byzantine emperor Justinian, consecrated as a church in 537, converted to a mosque by Mehmet the Con…
TOP CHOICE
 ARCHAEOLOGICAL SITE 
IN BERGAMA (PERGAMUM)
Bergama Acropolis
One of Turkey's most impressive archaeological sites, Bergama's acropolis is dramatically sited on a hill to the northeast of the town centre. There's plenty to see in this ancient settlement, with ruins large and s…
TOP CHOICE
 HISTORIC SITE 
IN ANTALYA
Kaleiçi
Antalya's historic district is a sight in itself and you could happily spend an hour or so strolling the narrow lanes here while admiring the mix of finely restored and creakily dilapidated Ottoman-era architecture.
TOP CHOICE
 HISTORIC SITE 
IN SULTANAHMET & AROUND
Basilica Cistern
This subterranean structure was commissioned by Emperor Justinian and built in 532. The largest surviving Byzantine cistern in İstanbul, it was constructed using 336 columns, many of which were salvaged from ruined …
TOP CHOICE
 CAVE 
IN NARLIKUYU
Caves of Heaven and Hell
Near Narlıkuyu, a road winds north for 1.5km to several caves – sinkholes carved out by a subterranean river and places of great mythological significance. The walk from Narlıkuyu junction to the main entrance gate …
TOP CHOICE
 MARKET 
IN İZMIR
Kemeraltı Market
A labyrinthine bazaar stretching from Konak Sq through to the ancient Agora, Kemeraltı dates back to the 17th century and is home to shops, eateries, artisans' workshops, mosques, coffeehouses, tea gardens and synag…
TOP CHOICE
 RUINS 
IN NEMRUT DAĞI NATIONAL PARK
Nemrut Dağı Summit
Nemrut Dağı's famous statues sit on two terraces flanking Antiochus I's giant gravel-covered, mountaintop burial mound. Their 2m-high heads, toppled from their bodies by earthquakes, now sit silently on the ground i…
TOP CHOICE
 MOSQUE 
IN SULTANAHMET & AROUND
Blue Mosque
İstanbul's most photogenic building was the grand project of Sultan Ahmet I (r 1603–17), whose tomb is located on the north side of the site facing Sultanahmet Park. The mosque's wonderfully curvaceous exterior feat…
TOP CHOICE
 HISTORIC SITE 
IN BURSA
Muradiye Complex
Set in a shady park, this Ottoman-era complex incorporates a handsome medrese (seminary; 1426) and the equally handsome Sultan Murat II (Muradiye) Camii (also 1426), but its most interesting elements are the 13 impe…
TOP CHOICE
 NATURE RESERVE 
IN PAMUKKALE
Travertines
The World Heritage–listed saucer-shaped travertines (or terraces) of Pamukkale wind sideways down the powder-white mountain above the village, providing a stunning contrast to the clear blue sky and green plains bel…
TOP CHOICE
 MUSEUM 
IN BEYOĞLU
Pera Museum
There's plenty to see at this impressive museum, but its major drawcard is undoubtedly the 2nd-floor exhibition of paintings featuring Turkish Orientalist themes. Drawn from Suna and İnan Kıraç's world-class private…
TOP CHOICE
 RUINS 
IN PAMUKKALE & AROUND
Afrodisias
Added to Unesco's World Heritage List in 2017, this remote site in the Anatolian hinterland trumps many of Turkey's ancient sites for its sheer scale and magical surrounds (Roman poplars, green fields and warbling b…
The roofed complex here contains (at present) seven well-preserved Roman homes, which are well worth the extra fee. As you ascend the snaking stairs through the enclosure, detailed signs explain each structure's evo…
TOP CHOICE
 MOSQUE 
IN BURSA
Yeşil Camii
Built for Mehmet I, the Yeşil (Green) Camii was completed in 1422 and represents a departure from the previous, Persian-influenced Seljuk architecture that dominated Bursa. Exemplifying Ottoman stylings, it contains…
TOP CHOICE
 MOSQUE 
IN MANISA
Muradiye Mosque
The architectural genius of Mimar Sinan is well and truly on show at this exquisite mosque, which was commissioned by Sultan Murat III and constructed between 1583 and 1585. After admiring its twin minarets and fron…
TOP CHOICE
 MARKET 
IN BAZAAR DISTRICT
Grand Bazaar
The colourful and chaotic Grand Bazaar is the heart of İstanbul's Old City and has been so for centuries. Starting as a small vaulted bedesten (warehouse) built by order of Mehmet the Conqueror in 1461, it grew to c…
TOP CHOICE
 ARCHAEOLOGICAL SITE 
IN DALYAN
Kaunos
Founded in the 9th century BC, Kaunos (or Caunus) was an important Carian city by 400 BC. On the border with Lycia, its culture reflected aspects of both empires.On the left as you enter, the theatre is well preserv…
TOP CHOICE
 RUINS 
IN FAR NORTHEAST
Ani
The ruins of Ani, 45km east of Kars, are an absolute must-see. Your first view is stunning: wrecks of great stone buildings adrift on a sea of undulating grass, landmarks in a ghost city that was once the stately Ar…
TOP CHOICE
 MEDITERRANEAN 
IN KAYAKÖY
İzela Restaurant
This lovely restaurant is located in the lush grounds of Günay's Garden, with its poolside bar for aperitifs. It specialises in Mediterranean cuisine, with more than a tip of the hat to modern Turkish, and serves ge…
TOP CHOICE
 TURKISH 
IN KAPLAN
Kaplan Dağ Restoran
One of our favourite restaurants in provincial Turkey, Tiger Mountain, offers superbly prepared local dishes with lashings of olive oil and wild herbs. Seasonal mezes like fish in soya oil and stuffed zucchini flowe…
TOP CHOICE
 TURKISH 
IN WESTERN DISTRICTS
Asitane
This elegant restaurant next to the Kariye Museum (Chora Church) serves Ottoman dishes devised for the palace kitchens at Topkapı, Edirne and Dolmabahçe. Its chefs have been tracking down historic recipes for years,…
TOP CHOICE
 HOMEWARES 
IN SULTANAHMET & AROUND
Jennifer's Hamam
Owned by Canadian Jennifer Gaudet, this shop stocks top-quality hamam items, including towels, robes and peştemals (bath wraps) produced using certified organic cotton and silk on old-style shuttled looms. It also s…
TOP CHOICE
 JEWELLERY 
IN SULTANAHMET & AROUND
Özlem Tuna
A leader in Turkey's contemporary-design movement, Özlem Tuna produces super-stylish jewellery and homewares and sells them from her atelier overlooking Sirkeci train station. Her pieces use forms and colours that r…
TOP CHOICE
 TURKISH 
IN KAŞ
Hünkâr Ocakbaşı
For a quick but quality lunch, local foodies recommend this clean and friendly eatery serving everything from light lunches (the bijou ₺2 lahmacun might be the smallest pizza you ever see) to kebaps, mixed grills an…
TOP CHOICE
 TURKISH 
IN ÇIRALI
Yöruk Restaurant
Just after the bridge into Çıralı, the village's best restaurant feels like a Yöruk nomad camp with its central fire and tented section. Behind a counter heaving with mezes and seafood, the open kitchen turns out el…
TOP CHOICE
 TURKISH 
IN KALKAN
Mussakka
With its pink theme and wood burner, this casually elegant eatery offers sea views, good service and dishes from champagne and scampi risotto to the recommended house moussaka, cooked saç kavurma (stir-fried) style …
TOP CHOICE
 SEAFOOD 
IN BODRUM TOWN
Orfoz
Often cited as one of Turkey's best fish restaurants, this restaurant next door to the landmark Zeki Müren Art Museum, named after one of Turkey's greatest singers, serves delectable seafood such as oysters with par…
TOP CHOICE
 SEAFOOD 
IN FETHIYE
Hilmi
This stylish little eatery with blue and red chairs at white tables allows you to experience the buzz of the Fish Market without purchasing from the fishmongers. The delightful mezes and mains include calamari, octo…
TOP CHOICE
 SEAFOOD 
IN DALYAN
Kordon
Dalyan's long-established (since 1987) fish restaurant, Kordon has a riverside garden with a commanding position near where the excursion boats moor. Ichthyophobes can choose from a large selection of steaks and gri…
TOP CHOICE
 TURKISH 
IN FETHIYE
Paşa Kebab
Nearly always bustling, and with a menu that's something of a novella, Paşa does a fine line in Turkish staples. If you're hungry, try the Paşa Special, a gigantic and delicious kebap concoction of beef, tomato, bul…
TOP CHOICE
 MUSEUM 
IN SULTANAHMET & AROUND
İstanbul Archaeology Museums
This superb museum showcases archaeological and artistic treasures from the Topkapı collections. Housed in three buildings, its exhibits include ancient artefacts, classical statuary and an exhibition tracing İstanb…
TOP CHOICE
 PALACE 
IN BEŞIKTAŞ, NIŞANTAŞI & ORTAKÖY
Dolmabahçe Palace
These days it's fashionable for architects and critics influenced by the less-is-more aesthetic of Bauhaus masters to sneer at buildings such as Dolmabahçe. However, the crowds that throng to this imperial pleasure …
TOP CHOICE
 PALACE 
IN DOĞUBAYAZIT
İshak Paşa Palace
The splendid İshak Paşa Palace stands on a small plateau beneath stark cliffs 6km southeast of town. Combining Ottoman, Seljuk, Georgian, Persian and Armenian design, the palace was begun in 1685 and completed in 17…
TOP CHOICE
 MUSEUM 
IN ANKARA
Museum of Anatolian Civilisations
The superb Museum of Anatolian Civilisations is the perfect introduction to the complex weave of Turkey's ancient past, with beautifully curated exhibits housing artefacts cherry-picked from just about every signifi…
TOP CHOICE
 MARKET 
IN KADIKÖY
Kadıköy Produce Market
An aromatic, colourful and alluring showcase of the best fresh produce in the city, the Kadıköy Pazarı is foodie central for locals and is becoming an increasingly popular destination for tourists. Equally rewarding…
TOP CHOICE
 MUSEUM 
IN SULTANAHMET & AROUND
Museum of Turkish & Islamic Arts
This Ottoman palace was built in 1524 for İbrahim Paşa, childhood friend, brother-in-law and grand vizier of Süleyman the Magnificent. Recently renovated, it has a magnificent collection of artefacts, including exqu…
TOP CHOICE
 MUSEUM 
IN ANTAKYA
Hatay Archaeology Museum
This museum contains one of the world's finest collections of Roman and Byzantine mosaics, covering a period from the 1st century AD to the 5th century. Many were recovered almost intact from Tarsus or Harbiye (Daph…
TOP CHOICE
 MUSEUM 
IN THE GOLDEN HORN
Rahmi M Koç Museum
This splendid museum is dedicated to the history of transport, industry and communications in Turkey. Founded by the head of the Koç industrial group, one of Turkey's most prominent conglomerates, it exhibits artefa…
TOP CHOICE
 ARCHAEOLOGICAL SITE 
IN EASTERN MEDITERRANEAN
Karatepe-Aslantaş Open-Air Museum
Archaeology buffs should make a beeline for the Karatepe-Aslantaş Open-Air Museum, within the national park of the same name. The ruins date from the 8th century BC, when this was an important town for the late-Hitt…
TOP CHOICE
 MUSEUM 
IN İZMIR
İzmir Museum of History & Art
This museum is overlooked by many visitors to the city, who do themselves a great disservice in the process. Spread over three pavilions, it is one of the richest repositories of ancient artefacts in the country and…
TOP CHOICE
 AREA 
IN GÖREME
Güllüdere (Rose) Valley
The trails that loop around Güllüdere Vadısı (Rose Valley) are easily accessible to all levels of walkers and provide some of the finest fairy chimney–strewn vistas in Cappadocia. As well as this, though, they hide …
TOP CHOICE
 MARKET 
IN BAZAAR DISTRICT
Spice Bazaar
Vividly coloured spices are displayed alongside jewel-like lokum (Turkish delight) at this Ottoman-era marketplace, providing eye candy for the thousands of tourists and locals who make their way here every day. Sta…
The cliffs and valleys all around the Ani plateau are riddled with hundreds of caves, the great majority of them carved out by humans over the millennia. They've served as dwellings, animal shelters, churches and, p…
TOP CHOICE
 MOSQUE 
IN ÜSKÜDAR
Atik Valide Mosque
This is one of the two great İstanbul mosque complexes designed by Mimar Sinan. Though not as spectacular as the Süleymaniye, it was designed to a similar plan and built in a similarly commanding location. Its exten…
TOP CHOICE
 ARCHAEOLOGICAL SITE 
IN ANAMUR
Anemurium Ancient City
Anemurium's sprawling and eerily quiet ruins stretch for 500m down to a pebble beach, with mammoth city walls scaling the mountainside above. From the huge necropolis area (which itself looks like a city), walk sout…
TOP CHOICE
 MUSEUM 
IN BEYOĞLU
Museum of Innocence
The painstaking attention to detail in this fascinating museum/piece of conceptual art will certainly provide every amateur psychologist with a theory or two about its creator, Nobel Prize–winning novelist Orhan Pam…
TOP CHOICE
 RUINS 
IN LAKE DISTRICT
Sagalassos
The sprawling ancient city ruins of Sagalassos, dating from 1200 BC, are set high amid the stark and jagged peaks of Ak Dağ (White Mountain). Rarely troubled by crowds or tour buses, Sagalassos makes a great day tri…
TOP CHOICE
 ARCHAEOLOGICAL SITE 
IN SIĞACIK
Teos
The evocative ruins of this ancient city, which was one of the 12 cities of the Ionian League, are spread over a low hilly isthmus now used as farmland. A flourishing seaport with two fine harbours in Greek and Roma…
TOP CHOICE
 PALACE 
IN THE BOSPHORUS STRAIT
Beylerbeyi Palace
This opulently furnished 1865 building was designed by Sarkis Balyan, brother of Nikoğos (architect of Dolmabahçe Palace). It delighted both Sultan Abdül Aziz (r 1861–76), who commissioned it, and the many foreign d…
TOP CHOICE
 RUINS 
IN EASTERN MEDITERRANEAN
Alahan Monastery
Tentatively listed for World Heritage status, this remarkable monastery perches on a terraced slope high above the Göksu Valley. Above the entrance is a cave-church chiselled into the cliff face. A grand entry adorn…
TOP CHOICE
 CATHEDRAL 
IN ANI
Cathedral
The cathedral at Ani, completed in 1010 and renamed the Fethiye Camii (Victory Mosque) by the Seljuks, is the largest and most impressive building among the ruins. Ani was once the seat of the Armenian Orthodox Patr…
TOP CHOICE
 STREET 
IN BEYOĞLU
İstiklal Caddesi
Once called the Grand Rue de Pera but renamed İstiklal (Independence) in the early years of the Republic, Beyoğlu's premier boulevard is a perfect metaphor for 21st-century Turkey, being an exciting mix of modernity…
TOP CHOICE
 SEAFOOD 
IN FETHIYE
Fish Market
This circle of fishmongers ringed by restaurants is Fethiye's most atmospheric eating experience: buy fresh fish (per kilo ₺10 to ₺35) and calamari (₺45), take it to a restaurant to have them cook it, and watch the …
TOP CHOICE
 MUSEUM 
IN ANTALYA
Antalya Museum
Do not miss this comprehensive museum with exhibitions covering everything from the Stone and Bronze Ages to Byzantium. The Hall of Regional Excavations exhibits finds from ancient cities in Lycia (such as Patara an…
TOP CHOICE
 WATERFRONT 
IN İZMIR
Kordon
It's difficult to imagine life in İzmir without its iconic seafront kordon (promenade), which stretches north from Cumhuriyet Meydanı to Alsancak and south from Konak Pier to Konak Meydanı. A triumph of urban renewa…
TOP CHOICE
 MODERN TURKISH 
IN ECEABAT
Kilye Suvla Lokanta
Suvla's 60 hectares of certified organic vineyards are located near Kabatepe on the opposite side of the peninsula, but its winery, complete with an ultra-stylish garden restaurant, tasting room and produce store, i…
TOP CHOICE
 HISTORIC BUILDING 
IN SINOP
Tarihi Sinop Cezaevi
The cells, empty corridors, exercise yards and children's reform school of this hulking former prison within the fortress are haunting and unforgettable. Founded in 1887, it 'did time' as a prison until 1997, when i…
TOP CHOICE
 TURKISH 
IN BAY OF EDREMIT
Zeytin Bağı
Owner/chef Erhan Şeker is rightly proud of his hybrid restaurant, hotel and cookery school overlooking the Bay of Edremit, and he loves to introduce guests from around the globe to the joys of local Aegean produce. …
TOP CHOICE
 SWEETS 
IN BEYOĞLU
Karaköy Güllüoğlu
This much-loved baklavacı (baklava shop) opened in 1949 and was the first İstanbul branch of a business established in Gaziantep in the 1820s. There are other Güllüoğlu offshoots around town, but this remains the be…
TOP CHOICE
 CAFE 
IN AYVALIK
Şeytan Kahvesı
One of the town's best-loved and most historic cafes, Şeytan Kahvesi (the Devil's Coffeehouse) was named after the current owner's grandfather, who certainly had an interesting name to live up to. Its streetside ter…
TOP CHOICE
 HISTORIC SITE 
IN ESKIŞEHIR
Odunpazarı
Eskişehir's protected heritage district is a real aesthetic treat. Elegant pastel-shaded traditional homes with distinctive overhanging stories and wood-framed shutters stand on narrow stone lanes, along with mosque…
TOP CHOICE
 PIDE 
IN BAZAAR DISTRICT
Fatih Damak Pide
It's worth making the trek to this pideci overlooking the Fatih İtfaiye Park near the Aqueduct of Valens. Its reputation for making the best Karadeniz (Black Sea)–style pide on the historic peninsula is well deserve…
TOP CHOICE
 ANATOLIAN 
IN KADIKÖY
Çiya Sofrası
Known throughout the culinary world, Musa Dağdeviren's lokanta (eatery serving ready-made food) showcases dishes from regional Turkey and is a wonderful place to sample treats such as lahmacun (Arabic-style pizza), …
TOP CHOICE
 SEAFOOD 
IN GÜMÜŞLÜK
Limon
In the hills above Gümüşlük, Limon sprawls across a series of garden terraces around a whitewashed farmhouse, overlooking a Roman bath and Byzantine chapel ruins. Dishes include seafood and carpaccios, while vegetar…
Church of St Gregory (Tigran Honents)
The Church of St Gregory the Illuminator (in Turkish, Resimli Kilise – Church with Pictures) perches very photogenically above the gorge of the Arpaçay, below an 11th-century hamam. Built in 1215 by a pious merchant…
TOP CHOICE
 SEAFOOD 
IN SULTANAHMET & AROUND
Balıkçı Sabahattin
Balıkçı Sabahattin is an enduring favourite with discerning Turks from near and far, who enjoy the limited menu of meze and seafood, including fish from red mullet to sole. This is Sultanahmet's most prestigious res…
TOP CHOICE
 HISTORIC SITE 
IN AYVALIK
Old Town
Ayvalık's old town is a joy to explore. A maze of cobbled streets east of the liman, it is full of market squares, atmospheric cafes, Greek Orthodox churches and pretty stone houses built by Greek residents during t…
TOP CHOICE
 MODERN TURKISH 
IN BEYOĞLU
Neolokal
Chef Maksut Aşkar opened this swish eatery in late 2014 and has been wowing local and international diners with his exciting twists on traditional Turkish food ever since. Utilising ingredients listed on the Slow Fo…
TOP CHOICE
 TURKISH 
IN ESKIŞEHIR
Avlu
Avlu restaurant should be your go-to spot if you're only in town for a night. Its hotel location within a beautifully restored Ottoman mansion in Eskişehir's Odunpazarı historic district is elegant; the kitchen turn…
TOP CHOICE
 CAFE 
IN ANTALYA
Castle Café
This lively hang-out along the cliff edge is a local favourite, attracting a crowd of young Turks with its affordable drinks (300mL beer ₺11). Service can be slow, but the terrace's jaw-dropping views of the beaches…
TOP CHOICE
 TAPAS 
IN TEKIRDAĞ
Umurbey Winehouse
This eatery near the oceanfront in Tekirdağ belongs to Umurbey Vineyards. Located around 800m down the hill from the bus station, the main focus of the menu is shared tapas – try the tasting plate (₺17) or the local…
TOP CHOICE
 MOSQUE 
IN BURSA
Ulu Camii
This enormous Seljuk-style shrine (1399) is Bursa's most dominant and durable mosque. Sultan Beyazıt I built it in a monumental compromise – having pledged to build 20 mosques after defeating the Crusaders in the Ba…
TOP CHOICE
 TURKISH 
IN ANTALYA
Can Can Pide ve Kebap Salonu
Can Can (jan jan) certainly has lots of can (soul), and is worth the walk for a neighbourhood experience, with street tables and locals buying güveç (stews) from its bains-marie well into the evening. Choose between…
TOP CHOICE
 SEAFOOD 
IN GÜNDOĞAN
Plaj Cafe Restoran
Just opposite the central waterfront, this local favourite run by a fishing family serves a good range of mezes and mains, marine and otherwise. There's no noise save for the wind, the waves and the caged birds chir…
TOP CHOICE
 MOSQUE 
IN ADANA
Sabancı Merkez Camii
The most imposing mosque in Adana is the six-minaret Sabancı Merkez Camii, rising gracefully from the left bank of the Seyhan River. The largest mosque between İstanbul and Saudi Arabia, it was built by the late ind…
TOP CHOICE
 INTERNATIONAL 
IN GÖCEK
West Cafe & Bistro
Göcek's most appealing hang-out has a contemporary-country feel with an olive-oil shop attached and a menu ranging from crêpes to quesadillas. There is an impressive attention to detail, from the cookie and glass of…
TOP CHOICE
 CERAMICS 
IN KÜTAHYA
Lalezar Çini
Housed in a beautifully restored Ottoman mansion, Lalezar Çini is the studio and showcase gallery for the Tek family, who recreate beautiful Iznik-style quartz ceramics from previous centuries and also craft more mo…
TOP CHOICE
 GALLERY 
IN BEYOĞLU
İstanbul Modern
This large, lavishly funded and innovative museum has an extensive collection of Turkish art and also stages a constantly changing and uniformly excellent program of mixed-media exhibitions by high-profile local and…
TOP CHOICE
 TURKISH 
IN BEYOĞLU
Hayvore
Notable lokantas (traditional eateries serving ready-made dishes) are few and far between in modern-day Beyoğlu, so the existence of this bustling place next to the Galatasaray Lycée is to be wholeheartedly celebrat…
A Parisian-style divertissement in the heart of the city, this stylish cafe on Lozan Meydanı is wildly popular with Alsancak's ladies-who-lunch, who congregate at the tables on the streetside terrace. Coffee is exce…
TOP CHOICE
 INTERNATIONAL 
IN ANTALYA
Vanilla
This outstanding, ultramodern restaurant, led by British chef Wayne, has a streamlined, unfussy atmosphere with its banquettes, glass surfaces and pleasant outside area dotted with cane-backed chairs. The menu is a …
TOP CHOICE
 DANCE 
IN BURSA
Karabaş-i Veli Kültür Merkezi
Take a seat in this 200-year-old tekke (dervish lodge) to watch the şeyh (master dervish) lead his students through a sema (whirling dervish ceremony) for 35 minutes every evening. Saturday night is a major event, w…
TOP CHOICE
 MEDITERRANEAN 
IN DATÇA
Culinarium
The three-course set menu (₺65) is a gourmet experience at this Turkish-German restaurant, its wraparound bar gazing at Bozburun and Symi. Favourite dishes are zucchini flowers stuffed with fish and prawns and a bon…
TOP CHOICE
 TURKISH 
IN CUNDA (ALIBEY ISLAND)
Ayna
We love everything about this welcoming and extremely chic eatery behind Taş Kahve at the liman (harbour). Owned by the Kürsat olive-oil mill, it offers a delicious seasonal menu featuring börek (filled pastry) stuf…
TOP CHOICE
 TURKISH 
IN SELÇUK
Wallabies Aquaduct Restaurant
This hotel-restaurant spills out onto the square beneath the aqueduct, guaranteeing atmospheric summer dining at almost 36 tables. The traditional Anatolian fare is complemented by more international offerings, incl…
TOP CHOICE
 CERAMICS 
IN İZNIK
İznik Foundation
The workshop belonging to the İznik Foundation, an organisation working to revive the craft of İznik tile-making, is a great place to start looking for tiles. Original İznik tiles are antiquities and cannot be expor…
TOP CHOICE
 KÖFTE 
IN İZNIK
Köfteci Yusuf
This friendly local chain is famous for its plump and juicy köfte (meatballs); it even has its own brand of ayran (yoghurt drink) and an on-site butcher. Accompany your köfte with another meat such as kuzu şiş (roas…
With its nose poking into the surf from Kumluk Plajı, this breezy and chilled hang-out with beach-house furniture serves a decent cappuccino and dishes from a full range of dolmades (stuffed grape leaves) to börek a…
TOP CHOICE
 MUSEUM 
IN ESKIŞEHIR
City Museum
Included in this collection is Eskişehir's Museum of Contemporary Glass Art, a unique display donated by about 70 Turkish and foreign artists. The tradition of melting and fusing glass dates to the Pharaohs, and a l…
TOP CHOICE
 TURKISH 
IN İZMIR
Ayşa
Serving Bosnian food that is remarkably similar to Turkish home cooking, this stylish lokanta (eatery with ready-made food) in the pretty Abacıoğlu Han offers both indoor and outdoor seating. Choose from the DIY mez…
TOP CHOICE
 SEAFOOD 
IN ESKIŞEHIR
Mezze
Aegean style comes to Anatolia at the excellent Mezze. Whitewashed decor brings to mind lazy lunches along Turkey's western coastline, and the shared meze plates and seafood are excellent. Sit back with river views …
TOP CHOICE
 KEBAP 
IN BEYOĞLU
Zübeyir Ocakbaşı
Every morning the chefs at this popular ocakbaşı (grill house) prepare fresh, top-quality meat – spicy chicken wings and Adana kebaps, flavoursome ribs, pungent liver kebaps and well-marinated lamb şış kebaps (roast…
TOP CHOICE
 TURKISH 
IN GÖKÇEADA
Barba Yorgo Taverna
A good time is assured at this atmospheric village restaurant overlooking vineyards and the 1780 Ayios Yioryios church. The menu includes goat stew, wonderfully tender octopus and platefuls of meze, all washed down …
TOP CHOICE
 ARTS & CRAFTS 
IN AYVALIK
Çöp(m)adam
A social enterprise helping unemployed women earn a living by creating fashionable items from throwaway materials, the 'Garbage Lady' saves at least six tons of waste from going to landfill annually, and sells over …
TOP CHOICE
 SWEETS 
IN İZMIR
Meşhur Hisarönü Şambalicisi
Şambali are made by baking almond-studded semolina, yoghurt and sugar, then dousing the cake with sweet syrup. This famous şambalicisi, which opened in 1942, serves its version neat or layered with kaymak (clotted c…
TOP CHOICE
 ANATOLIAN 
IN SULTANAHMET & AROUND
Birecikli
Those keen on robust flavours and the liberal application of chilli in their food will be instantly enamoured of the dishes served at this bustling eatery in Hocapaşa. Choose from an array of liver options, meat keb…
TOP CHOICE
 MODERN TURKISH 
IN BEYOĞLU
Cuma
Banu Tiryakioğulları's laid-back foodie oasis in the heart of Çukurcuma has one of the most devoted customer bases in the city. Tables are on the leafy terrace or in the atmospheric upstairs dining space, and the he…
TOP CHOICE
 TURKISH 
IN BODRUM TOWN
Nazik Ana
This simple back-alley place with the folksy, rustic decor offers hot and cold prepared dishes, viewable lokanta-style at the front counter, allowing you to sample different Turkish traditional dishes at shared tabl…
TOP CHOICE
 SEAFOOD 
IN ÇEŞME
Horasan
Operated by the owners of the neighbouring fish shop, this friendly balık pişiricisi (fish eatery) is Çeşme's foodie hot spot. There are six streetside tables and a few more inside, so booking ahead is sensible. Mez…
TOP CHOICE
 GREEK 
IN BEYOĞLU
Eleos
Hidden upstairs in the shabby Hıdivyal Palas building, Eleos transports its diners from Beyoğlu to the Greek islands. Stylish blue-and-white decor and a fabulous Bosphorus view set the scene, and the food seals the …
TOP CHOICE
 CAFE 
IN BEYOĞLU
Federal Coffee Company
Our favourite of the recent tsunami of coffee roasteries to open in the city, the Federal Coffee Company advertises itself as an 'Australian Coffee Roaster' and visitors from Down Under will certainly feel at home w…
TOP CHOICE
 SEAFOOD 
IN ÇANAKKALE
Sardalya
On the corner of the Aynalı Çarşı, this no-frills place named in honour of a plentiful local fish (sardalya means sardine) serves everything from superfresh balık ekmek (fish sandwiches) to tasty plates of midye tav…
TOP CHOICE
 TEA GARDEN 
IN ÇANAKKALE
Yalı Hanı
Hidden in the wisteria-covered courtyard of a late 19th-century caravanserai is this atmospheric hybrid çay bahçesi (tea garden) and bar that doubles as a performance and film-festival venue. It's a favourite haunt …
TOP CHOICE
 HOMEWARES 
IN BEYOĞLU
Hiç
Interior designer Emel Güntaş is one of İstanbul's style icons and this recently opened contemporary crafts shop in Tophane is a favourite destination for the city's design mavens. The stock includes cushions, carpe…
TOP CHOICE
 TURKISH 
IN ALAÇATI
Asma Yapraǧı
A meal at the 'Vine Leaf' is an essential experience for gastronomes. Seating is in an atmospheric courtyard between April and November, and inside between December and March. Once seated, you'll wait in turn to vis…
TOP CHOICE
 MUSEUM 
IN ESKIŞEHIR
Eskişehir Science & Experiment Centre
Like a cross between a science centre and a fairground, this colourful and hugely entertaining complex illustrates the many forces of nature through hands-on experiments. Interactive classics such as the oh-so-scary…
TOP CHOICE
 SEAFOOD 
IN TAŞUCU
Deniz Kizi
The kind of fish restaurant you hope for when visiting the Med, the 'Mermaid' does superfresh fish, simply and with real generosity of spirit. Housed in a lovely, solid stone building by the waterfront, with a rooft…
TOP CHOICE
 ANATOLIAN 
IN BEYOĞLU
Antiochia
Dishes from the southeastern city of Antakya (Hatay) are the speciality here. Cold and hot mezes are equally delicious, pides are flavoursome and the kebaps are exceptional – try the succulent şiş et (grilled lamb).…
TOP CHOICE
 COFFEE 
IN BEYOĞLU
Manda Batmaz
Bored with the brouhaha over modern-day coffee culture? Don't care where your beans have been roasted, or whether your barista's tattoos are on show? If so, this tiny coffee shop is for you. Serving Beyoğlu's best T…
TOP CHOICE
 COFFEE 
IN KADIKÖY
Fazıl Bey
Making the call as to who makes the best Turkish coffee in İstanbul is no easy task, but our vote goes to Fazıl Bey, the best-loved khavehan (coffeeshop) on Serasker Caddesi. Enjoying a cup while watching the passin…
TOP CHOICE
 TURKISH 
IN BEYOĞLU
Karaköy Lokantası
Known for its gorgeous tiled interior, genial owner and bustling vibe, Karaköy Lokantası serves tasty and well-priced food to its loyal local clientele. It functions as a lokanta (eatery serving ready-made food) du…
TOP CHOICE
 SEAFOOD 
IN BODRUM TOWN
Kalamare
Though a bit cramped and inland, this distressed-looking place, with whitewashed tables and pastel-coloured walls, is one of our favourite seafood restaurants in Bodrum. Serving octopus, calamari, sea bass et al (as…
TOP CHOICE
 ANATOLIAN 
IN ANTAKYA
Hatay Sultan Sofrası
Antakya's premier spot for affordable tasty meals, this bustling place is just the ticket to dive into Hatay's fusion of Middle Eastern and Turkish cuisine. The articulate manager loves to guide diners through the m…
TOP CHOICE
 TURKISH 
IN MARMARIS
Ney
Tucked away up some steps from the western end of the marina is this tiny but delightful restaurant in a 250-year-old Greek stone house with Bugül at the stove. Decorated with seashells and wind chimes, it offers de…
TOP CHOICE
 GREEK 
IN CUNDA (ALIBEY ISLAND)
Lǎl Girit Mutfağı
Owner and chef Emine was taught to cook Girit (Cretan) dishes by her grandmother, and the results are simply inspired. Expect her to emerge from the kitchen to explain what's in the meze selection (there's always a …
TOP CHOICE
 SEAFOOD 
IN NARLIKUYU
Narlıkuyu
Spanning a lovely terrace on one arm of Narlıkuyu's little cove, this seafood restaurant of the same name is a delight. Seafood meals come complete with huge piles of salads and scrumptious meze, including pickled k…
TOP CHOICE
 CAFE 
IN AMASRA
Lutfiye
The flashy central chandelier initially makes it appear over the top, but this classy little cafe serves decent coffee, snacks and breakfast to a chilled-out soundtrack. It also sells marmalade, nut-studded lokum (T…
TOP CHOICE
 MODERN TURKISH 
IN KALKAN
Kalamaki Restaurant
A modern venue with a very stylish minimalist pub on the terrace and restaurant upstairs, serving superb Turkish dishes with a European twist. Try the scrumptious lamb with prunes and almonds or the vegetarian şiş k…
TOP CHOICE
 CAFE 
IN ESKI FOÇU
Kavala Cafe
Enjoying a sunset drink on the waterside terrace of this beautifully restored stone house at the very end of Reha Midilli Caddesi is a Foça highlight, and a mid-morning coffee under the shade of an umbrella is enjoy…
TOP CHOICE
 SEAFOOD 
IN SINOP
Okyanus Balık Evi
Possibly the best fish restaurant on the Black Sea coast, the 'Ocean Fish House' is run by Mert Kanal, whose grandfather founded the fishmonger on the ground floor. Expect fresher than fresh and only in season, plus…
TOP CHOICE
 CAFE 
IN GIRESUN
Bahçe Cafe
Just up an alley off Gazi Caddesi, 'Garden Cafe' gets its name from the walled and flower-strewn courtyard that is its main attraction. With an apricot-washed stone Ottoman house as its centrepiece, it's a delightfu…
TOP CHOICE
 FOOD & DRINKS 
IN BAZAAR DISTRICT
Altan Şekerleme
Kids aren't the only ones who like candy stores. İstanbullus of every age have been coming to this shop in the Küçük Pazar (Little Bazaar) precinct below the Süleymaniye Mosque since 1865, lured by its cheap and del…
TOP CHOICE
 SWEETS 
IN ISTANBUL
Salloura Oğlu
Transplanted from Aleppo to İstanbul in 2014, this 150-year-old institution is known for speciality sweet cheese desserts such as peynirli künefe and kaymaklı peynir tatlisi. It's hugely popular with the many Syrian…
TOP CHOICE
 NARGILE CAFE 
IN BAZAAR DISTRICT
Mimar Sinan Teras Cafe
A magnificent panorama of the city can be enjoyed from the spacious outdoor terrace of this popular student cafe in a ramshackle building located in the shadow of Süleymaniye Mosque. Head here during the day or in t…
TOP CHOICE
 ANTIQUES 
IN BAZAAR DISTRICT
Epoque
Serious antique shoppers should make their way to this old-fashioned business near the bazaar's Nuruosmaniye Gate. Silver candlesticks and trays, enamelled cigarette cases, jewellery, watches and an extraordinary ra…
TOP CHOICE
 TURKISH 
IN ÜNYE
Sofra Osmanli Mutfagi
Sofra occupies a lovely stone house with a terrace facing the coast road, just a couple of blocks east of the main square. Wildly popular at lunch, it's presided over by briskly efficient, bow-tied waiters serving p…
TOP CHOICE
 SEAFOOD 
IN SAMSUN
Pamuk Kardeşler Balık Restaurant
A trinity of seafood restaurants line the marina near the cable car in Batıpark and this licensed one is far and away the best. Try the hamsi sis (barbecued anchovy), followed by the barbun (red mullet). Reach it on…
TOP CHOICE
 GIFTS & SOUVENIRS 
IN ADANA
Tourist Office & Craft Shop
Adana's new tourist office has an adjoining, government-controlled shop selling handicrafts, jewellery, ceramics, musical instruments and more. Made in the surrounding villages, there are many stunning examples of d…
TOP CHOICE
 SEAFOOD 
IN AMASRA
Mustafa Amca'nin Yeri
In situ here since 1945, 'Uncle Mustafa's Place' is unmissable – a pebble-and-timber 'chalet' facade giving way to a marine theme, complete with squawking parrot, within. Locals recommend it for its excellent canlı …
TOP CHOICE
 TURKISH 
IN TRABZON
Kalender
This welcoming cafe-restaurant, just south of Trabzon's museum, has a cosmopolitan vibe and a daily changing menu of wholesome and hearty Turkish dishes including menemen (scrambled eggs with peppers and tomatoes) a…
TOP CHOICE
 CAFE 
IN GÖKÇEADA
Mustafanın Kayfesi
Look for the free-standing bell tower of the Ayia Marina church to find this welcoming cafe, which is tucked into the adjacent garden. The village-style breakfast is delicious, and the Turkish coffee is the best on …
This wonderful upscale kebap house below the Efe Boutique Hotel has great seating on a sprawling terrace with front-row views of the castle. Breakfast (₺22.50) is good value here but one of the best deals in Kuşadas…
TOP CHOICE
 TURKISH 
IN BLACK SEA COAST
Kayadibi Saklıbahçe
This 'Hidden Garden' restaurant with great views in Maçka wins hands down for offering the best Black Sea dishes in the region, including polenta-like cheesy kuymak, etli karalahana sarması (mince-stuffed collard le…
TOP CHOICE
 SEAFOOD 
IN KUŞADASI
Kazım Usta
Still going strong after well over 60 years, Kazım Usta is Kuşadası's top (and priciest) fish restaurant, serving dishes ranging from swordfish kebap to farmed bream and meat options. Order fish by the kilo (1kg is …
TOP CHOICE
 PIDE 
IN BERGAMA (PERGAMUM)
Arzu
Located on a busy corner, this ultrafriendly pidecı (pide place) is probably the most popular eatery in town, The pides (Turkish-style pizzas) are excellent – try the unusual biberli maydanozlu (green pepper and par…
TOP CHOICE
 KEBAP 
IN ADANA
Öz Asmaaltı
This local favourite may look like just another Adana kebap salonu, but the mains and mezes are a cut above. This is the place to try Adana kebap, and you'll get mezes, salad and perhaps kadayıf (dough soaked in syr…
TOP CHOICE
 LIVE MUSIC 
IN ISTANBUL
Babylon Bomonti
İstanbul's pre-eminent live-music venue has been packing the crowds in since 1999 and shows no sign of losing its mojo, especially now that it has moved to a larger space in an atmospheric old beer factory in the up…
TOP CHOICE
 TURKISH 
IN TRABZON
Vosporos
This popular wood-bedecked courtyard cafe – two floors up a shopping centre off Uzun Sokak and plastered with murals of Sumela, the Atatürk Mansion and other local sights – has very good food. Try the pencil-thin st…
TOP CHOICE
 BAR 
IN BEYOĞLU
Mikla
It's worth overlooking the occasional bit of uppity service at this stylish rooftop bar to enjoy excellent cocktails and what could well be the best view in İstanbul. In winter the drinking action moves to the bar i…
TOP CHOICE
 TEA GARDEN 
IN BAZAAR DISTRICT
Çorlulu Alipaşa Nargile ve Çay Bahçesi
Set in the vine-covered courtyard of the Çorlulu Ali Paşa Medrese, this nargile cafe near the Grand Bazaar is the most atmospheric in the Old City. Nargiles cost ₺25 and are best enjoyed with a glass of çay (₺2) or …
TOP CHOICE
 JEWELLERY 
IN BAZAAR DISTRICT
Necef Antik & Gold
Owner Haluk Botasun has been handcrafting 24-carat gold jewellery in his tiny İç Bedesten store for decades, producing attractive pieces in Byzantine and Ottoman styles. The earrings and cufflinks featuring delicate…
TOP CHOICE
 HANDICRAFTS 
IN BEYOĞLU
Nahıl
The felting, lacework, embroidery, all-natural soaps and soft toys in this lovely shop are made by economically disadvantaged women in Turkey's rural areas. All profits are returned to them, ensuring that they and t…
TOP CHOICE
 KEBAP 
IN ANTAKYA
Çağlayan Restaurant
Döner kebap places may be a dime a dozen on Hürriyet Caddesi, but Çağlayan's dürüm are in a league of their own – spectacularly tasty and so packed full of goodies that one is a feast all by itself. Make sure to ord…
TOP CHOICE
 KEBAP 
IN BAZAAR DISTRICT
Bereket Döner
The best döner ekmek (sandwich) in the district – maybe even the city – can be found at this local eatery in the rundown Küçük Pazar shopping strip between Eminönü and Atatürk Bulvarı. Definitely worth the trek.
TOP CHOICE
 BAR 
IN CUNDA (ALIBEY ISLAND)
Taş Kahve
It's worth the trip to the island just to sip tea and talk fishing in this cavernous venue adorned with stained-glass windows and period black-and-white photos. Its front terrace positively heaves with people in sum…
TOP CHOICE
 FOOD & DRINKS 
IN GÖKÇEADA
Ada Rüzgarı
This excellent store near the main square in Merkez sells locally produced items including artisan-made soap, olive oil, jams, honey and dibek coffee. The team speaks good English.
TOP CHOICE
 LIVE PERFORMANCE 
IN KONYA
Mevlâna Museum Whirling Dervish Performance
In the summer months, the whirling dervishes perform the sema in the intimate setting of the Mevlâna Museum's outdoor theatre every Thursday night.
TOP CHOICE
 HISTORIC SITE 
IN GÖREME
Göreme Open-Air Museum
One of Turkey's Unesco World Heritage sites, the Göreme Open-Air Museum is an essential stop on any Cappadocian itinerary and deserves a two-hour visit. First an important Byzantine monastic settlement that housed s…
TOP CHOICE
 MUSEUM 
IN KONYA
Mevlâna Museum
For Muslims and non-Muslims alike, the main reason to come to Konya is to visit the Mevlâna Museum, the former lodge of the whirling dervishes and home to the tomb of Celaleddin Rumi (later known as Mevlâna), who we…
TOP CHOICE
 MONUMENT 
IN ANKARA
Anıt Kabir
The monumental mausoleum of Mustafa Kemal Atatürk (1881–1938), the founder of modern Turkey, sits high above the city with its abundance of marble and air of veneration. The tomb itself actually makes up only a smal…
TOP CHOICE
 MOSQUE 
IN TRABZON
Aya Sofya Mosque & Museum
Originally called Hagia Sophia (Church of Divine Wisdom), Aya Sofya sits 4km west of Trabzon's centre on a terrace close to the sea. Built between 1238 and 1263, it was influenced by Georgian and Seljuk design, alth…
TOP CHOICE
 CATHEDRAL 
IN ÇAMLIYAMAÇ
Öşkvank Cathedral
A three-aisled cruciform structure still topped by a dome, the cathedral has a very impressive main facade on its south side, with tall blind arcades and reliefs of archangels and an eagle clutching a deer. The cath…
TOP CHOICE
 RUINS 
IN BODRUM TOWN
Mausoleum
One of the Seven Wonders of the Ancient World, the Mausoleum was the greatest achievement of Carian King Mausolus (r 376–353 BC), who moved his capital from Mylasa (today's Milas) to Halicarnassus. The only ancient …
TOP CHOICE
 CHURCH 
IN TEKKALE & DÖRTKILISE
Dörtkilise
The wonderful 10th-century Georgian church of Dörtkilise (in Georgian Otkhta Eklesia, meaning Church of the Four) stands 6km up a green river valley from Tekkale village, 7km southwest of Yusufeli. A large, domeless…
TOP CHOICE
 RUINS 
IN NEMRUT DAĞI NATIONAL PARK
Arsameia
About 1.5km south of the Kocahisar turn-off, a turn to the east brings you to a national park gate and ticket office and, 1.5km past this, the ancient Commagene capital of Arsameia. Here a path leads 400m uphill fro…
TOP CHOICE
 TOMB 
IN AMASYA
Tombs of the Pontic Kings
Looming above the northern bank of the river is a sheer rock face with the conspicuous cut-rock Tombs of the Pontic Kings. The tombs, cut deep into the limestone as early as the 4th century BC, were used for cult wo…
TOP CHOICE
 CHURCH 
IN İŞHAN
İşhan Church of the Mother of God
This wonderful medieval Georgian church has been under restoration by the Turkish government, meaning it can only be gazed at from the perimeter fence, but hopefully it will be reopened to visitors in 2017. From out…
TOP CHOICE
 MUSEUM 
IN ERZURUM
Yakutiye Medresesi
Dominating Erzurum's central park, this handsome Mongol medrese (seminary) dates from 1310. The Mongols borrowed the basics of Seljuk architecture and developed their own variations, as seen on the facade and sides …
TOP CHOICE
 ISLAMIC SITE 
IN SIVAS
Şifaiye Medresesi
Dating to 1218, this was one of the most important medical schools built by the Seljuks and was once Anatolia's foremost hospital. But it wasn't just built to help the sick. It was built to look good, and 800 years …
TOP CHOICE
 FORTRESS 
IN ALANYA
Alanya Castle
Surmounting Alanya's rocky peninsula is its awesome Seljuk-era castle, wrapped in 6.5km of walls and tentatively awaiting Unesco World Heritage listing. Climb to it through the steep streets of the Tophane district …
With a tall octagonal, truncated minaret and six vaults, the Manuçehr Camii at Ani was built by the Seljuk Turks in 1072 and is considered to be the first Turkish mosque in Anatolia. The blend of Armenian and Seljuk…
TOP CHOICE
 ISLAMIC SITE 
IN ERZURUM
Çifte Minareli Medrese
The Seljuk-style Çifte Minareli Medrese, dating from the second half of the 13th century, is for most people Erzurum's most splendid building. The twin, fluted brick minarets, decorated with eye-catching small blue …
TOP CHOICE
 ARCHAEOLOGICAL SITE 
IN BOĞAZKALE, HATTUŞA & YAZILIKAYA
Hattuşa
The mountainous, isolated site of Hattuşa was once the capital of the Hittite kingdom, which stretched from Syria to Europe. At its zenith this was a busy and impressive city of 15,000 inhabitants with defensive wal…
TOP CHOICE
 RUINS 
IN KAYAKÖY
Kayaköy (Levissi) Abandoned Village
The tumbledown ruins of Levissi are highly atmospheric. The roofless, dilapidated stone houses sit on the slopes like sentinels over the modern village below.Not much is intact except the two churches. The 17th-cent…
TOP CHOICE
 RUINS 
IN İZMIR
Agora
Dating from the end of the 4th century BC, Smyrna's ancient agora was ruined in an earthquake in AD 178 but soon rebuilt by order of the Roman emperor Marcus Aurelius. The reconstructed Corinthian colonnade and Faus…
TOP CHOICE
 MUSEUM 
IN AMASYA
Amasya Museum
This superb museum packs in beautifully laid out treasures from the Bronze Age and the Hittite, Pontic and Roman eras. Look out for the famous Statuette of Amasya, a bronze figure of the Hittite storm god Teshub. Th…
TOP CHOICE
 ANATOLIAN 
IN KAYSERI
Alamet-i Farika
The interior is all European-style elegance, but the food is top-notch Anatolian. Tuck into the mantı (Turkish ravioli), devour the meaty speciality çentik kebap (grilled meat served atop potatoes with a yoghurt and…
TOP CHOICE
 CASTLE 
IN ÇILDIR GÖLÜ & AROUND
Şeytan Kalesi
One kilometre northwest of Çıldır town towards Ardahan, a signpost points right to Yıldırımtepe village. Fork left at the beginning of the village and park where the houses end, 1.5km from the main road. A walking t…
TOP CHOICE
 FORTRESS 
IN KARS
Kars Castle
Records show that Saltuk Turks built a fortress on this hill above a bend in the Kars River in 1153. It was demolished by the Central Asian conqueror Tamerlane (Timur) in 1386 and rebuilt several times over the foll…
TOP CHOICE
 KEBAP 
IN BURSA
Kebapçı İskender
This refuge for serious carnivores is famous nationwide – it is one of two eateries in Bursa claiming to be where the legendary İskender kebap was created in 1867. The wood-panelled interior with tiled pillars and s…
TOP CHOICE
 ANATOLIAN 
IN AYVALI
Cappadocia Home Cooking
Tolga and his family have swung open the doors to their home – surrounded by their organic garden and overlooking Ayvalı's deep gorge – to offer a taste of true home-style Cappadocian cooking. They offer meals and h…
TOP CHOICE
 ANATOLIAN 
IN KARS
Sini Ev
This unassuming and friendly establishment, slightly away from the centre, is more than worth the short trip for its delicious home-style local dishes. Options range from fresh daily soups (such as sorrel, lentil or…
TOP CHOICE
 MUSEUM 
IN TOKAT
Tokat Museum
Tokat's impressive museum is housed within the beautifully restored Arastalı Bedesten (covered market). The collection packs in intricately decorated Bronze Age and Hittite artefacts, Phrygian ceramics, Hellenic jew…
TOP CHOICE
 KEBAP 
IN ERZURUM
Emirşeyh Nedim
Erzurum's choice meat-eating experience is a lovely 2-storey building with carved stone pillars and painted recessed ceilings. With very good food and friendly service, it's popular with everyone from families to co…
TOP CHOICE
 INTERNATIONAL 
IN KAŞ
Retro Bistro
Retro devotes considerable energy and creativity to its homemade pasta, pizza bases, bread and sous vide (water bath) cooking, serving inventive creations such as 48-hour braised osso buco (veal shanks) with teriyak…
TOP CHOICE
 MUSEUM 
IN KAYSERI
Museum of Seljuk Civilisation
This excellent museum is set in the restored Çifte Medrese, a 13th-century twin hospital and seminary built at the bequest of Seljuk sultan Keyhüsrev I and his sister Gevher Nesibe Sultan. It's thought to be one of …