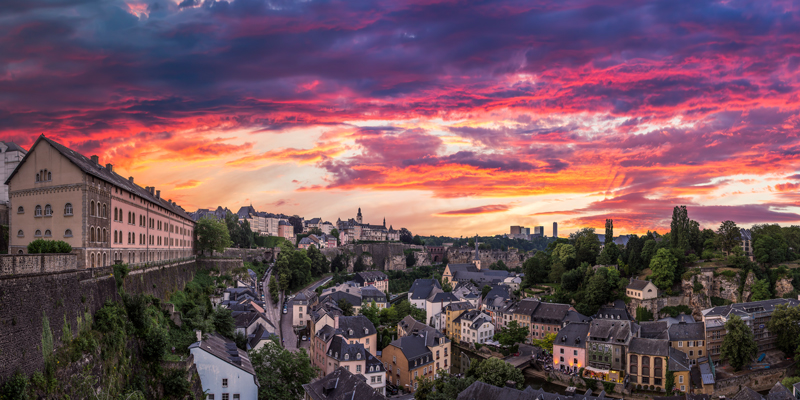 Romania isn't a common travel destination and it's one that we ended up visiting by happy chance, but this Central European country gets a strong grip on your heart. Travel to Bucharest wasn't top of our hit list and we had no real idea what to expect of the city or the country. Happily Bucharest turned out to be a fabulous travel destination. Romania as a whole is so delightful that we've ended up basing ourselves here for the last 3 years. Romania's capital, Bucharest, the ninth largest city in Europe by population is one of the most enchanting cities we've ever visited. Lets take a look at some great reasons for travelling to Bucharest, things to do and what to see.
Old Town
In the past Bucharest didn't really have one central place where people would go out or meet with their friends. So a couple of years ago the City Council decided that the city needed such a place. They designated a couple of streets for this area, laid cobblestones and forbid most traffic, and so now Bucharest has an Old Town. The locals were joking that it must be the newest Old Town in the world…
The Old Town of Bucharest is a real success story, one that has transformed the city completely. Hundreds of bars, trendy cafes, and restaurants have opened in Bucharest in the last few years. The Old Town is the place to be in Bucharest now, and you'll instantly fall in love with the incredibly lively atmosphere. A bit quiet in the morning, lively during the day, and bustling with activity in the evening, The Old Town is the place that you will end up going to every day of your stay in Bucharest.

Revolution Square
Revolution Square in the Centre of Bucharest is a place with lots of history. The monuments and the buildings that you see today have been completely restored and you wouldn't tell that some of the darkest chapters of Romanian history have been written here.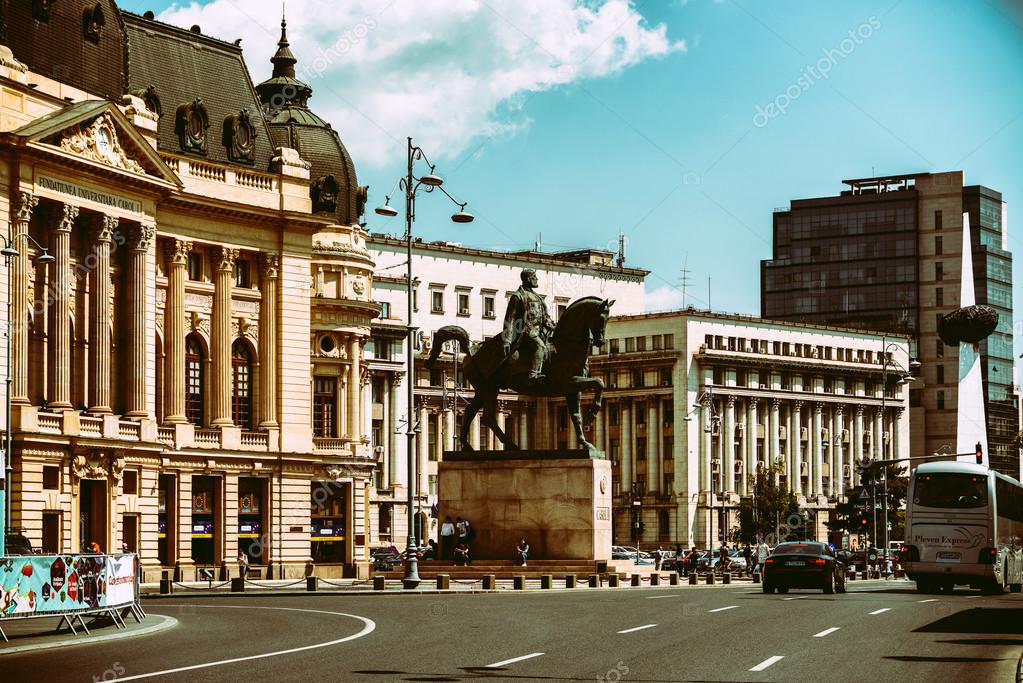 The Parks of Bucharest
Bucharest is a very green city and there are many parks you can explore. I only visited three – Herăstrău Park, Cișmigiu Park, and Parcul Izvor. I was told that these three parks are not to be missed, but if you have more time you can also visit the Botanic Garden, Parcul Operei, Parcul Tineretului, and the Urban Delta – Parcul Natural Văcărești – is supposedly very nice as well.HOne of the biggest parks of Bucharest – Herastrau Park – is definitely worth a visit. You can rent a bike, go on a boat ride, or tire the kids out in one of the playgrounds. There are several food stalls in the park, and if you go on a weekend or in summer, the chances are high that there will be some kind of an event here.

The Churches of Bucharest
You cannot walk for five minutes without running into a church in Bucharest. Some of the nicest churches in the centre of town are:
Stavropoleos Monastery – Biserica Stavropoleos
Church of Saint Anthony – Biserica Sfântul Anton
Kretzulescu Church – Biserica Crețulescu
St. Nicholas Church – Biserica Sf. Nicolae – Șelari
Romanian Athenaeum