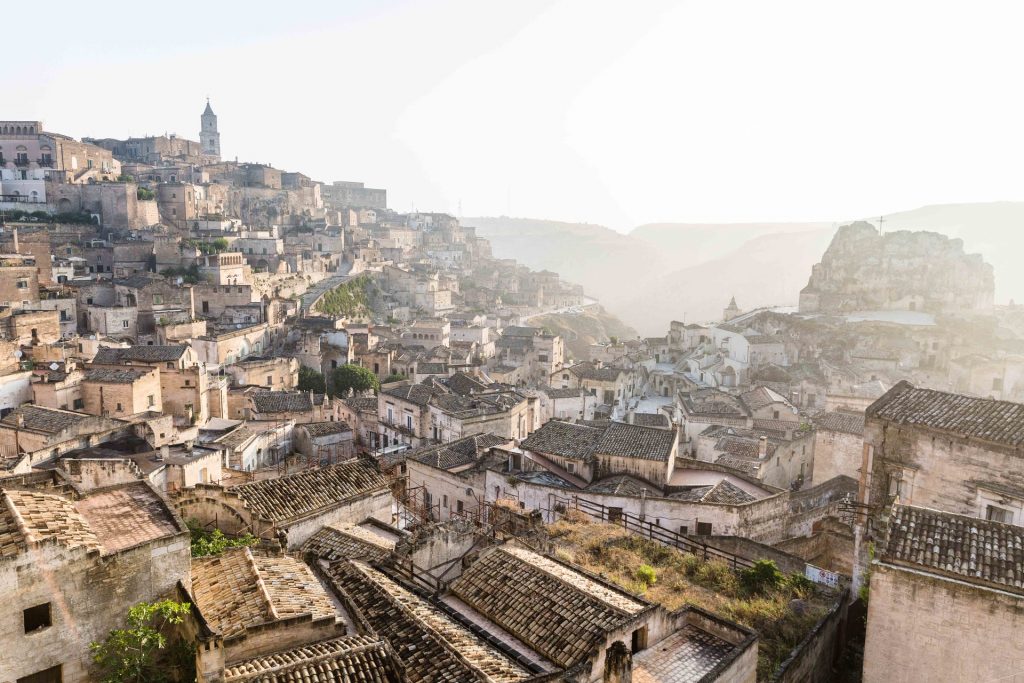 When you can't decide where to travel next, let fate pick the destination. You could spin a globe and stab your finger at a place to stop it. Or you could use these cool sites to tell you where to go just as randomly.
This isn't the ideal solution for those who travel infrequently or are not adventurous. A random pick isn't for the faint of heart. But it's a journey, an adventure into the unknown, a kind of unresearched romance that you don't easily get in the modern world.
Mexico
It's not difficult to find a hot, fresh tortilla in Mexico City. But chances are these tortillas are made from processed corn flour. However, a growing movement in the Mexican capital of 22 million is focusing on reviving landrace, or indigenous, strains of corn, and preparing it in traditional ways. Try Molino "El Pujol," celebrity chef Enrique Olvera's slip of a tortillería, which also serves tamales, long-simmered beans, and dressed-up versions of elote . Or organic tortillería Cintli, with its turmeric tortillas and Mayan milkshakes made with corn and chocolate. These chefs and tortilla radicals are in step with a cadre of musicians and artists in the city who are expressing themselves with a renewed sense of pride in all that is Mexican.
Fanjingshan, China
Fanjingshan, China's newest UNESCO World Heritage site, is worth the climb. A sacred Buddhist site (48 temples once stood on the mountain), Fanjingshan rewards hikers with bizarre rock formations and above-the-clouds views of China's Wuling mountain range. The steepest climb is to 7,664-foot Red Clouds Golden Summit, two temple-topped peaks linked by a bridge. You could skip the climb and ride the summit cable car, but hiking offers an up-close look at Fanjingshan's rich biodiversity, which includes endemic and rare species, such as the gray snub-nosed monkey.
Hoang Lien Son,Vietnam
Thanks to a new cable car connection, tourist traffic is on the rise at 10,312-foot Fansipan, Vietnam's highest peak. Still, much of this northwest mountain region (beyond the busy gateway town Sa Pa) remains rugged, rural, and a world away from hectic Hanoi, about 195 miles to the southeast. Visitors hike routes in and around Hoang Lien Son National Park and the adjacent Muong Hoa Valley, then rest up at homestays among the Hmong, Red Dao, Tay, Giay, and other ethnic minority groups. Sapa Sisters, a sustainable tourism venture owned by local Hmong women, offers custom trekking adventures.
Oman
Oman's ruler has in recent years sought to restore the sultanate's horse culture. He has sanctioned both distance and flat races to revive interest among his people and imported Arabians back into the country to bolster its breeding population. Horseback riders can explore the Hajar mountains, go deep into the twisting gorges of Wadi an Nakhur, and gallop for miles along Gulf of Oman beaches or the endless red dunes of the Rub al Khali.
French Polynesia
The first thing you learn in French Polynesia is how little you need. A swimsuit is enough. Halfway between California and Australia, Tahiti and its sister islands aren't a singular sensation but a mosaic of moods spread across 118 small islands and atolls (67 inhabited) and more than a thousand miles of ocean. It's not a place of museums or hot spots, but rather, an elemental destination of earth, water, air, fire, and something else even more elusive—mana, a life force. "It is all around us," says local Marurai Trafton, "in all the things we cannot see." What you can see is a solar eclipse on July 2, 2019, that will pass directly over the Tuamotu Archipelago, completely darkening the sky for about three and a half minutes.
Matera, Italy
Matera's storied rocks are on a roll. The Sassi ("the stones") di Matera, a honeycomb of more than 1,000 cave dwellings condemned and cleared in the 1950s due to squalid living conditions, buzzes with new activity. Boutique hotels, clubs, and restaurants now breathe life into abandoned houses and monasteries built into natural limestone caves. A UNESCO World Heritage site since 1993, the Sassi reveals ancient hidden treasures, such as rock-hewn churches with frescoed interiors. The town's remarkable rebirth helped Matera win its 2019 European Capital of Culture bid. Says local resident Elisabetta Caruso, owner of La Piccola Scuola Italian-language school, "Matera is living through an important moment of growth, yet is not leaving behind the typical features of a little city in South Italy."