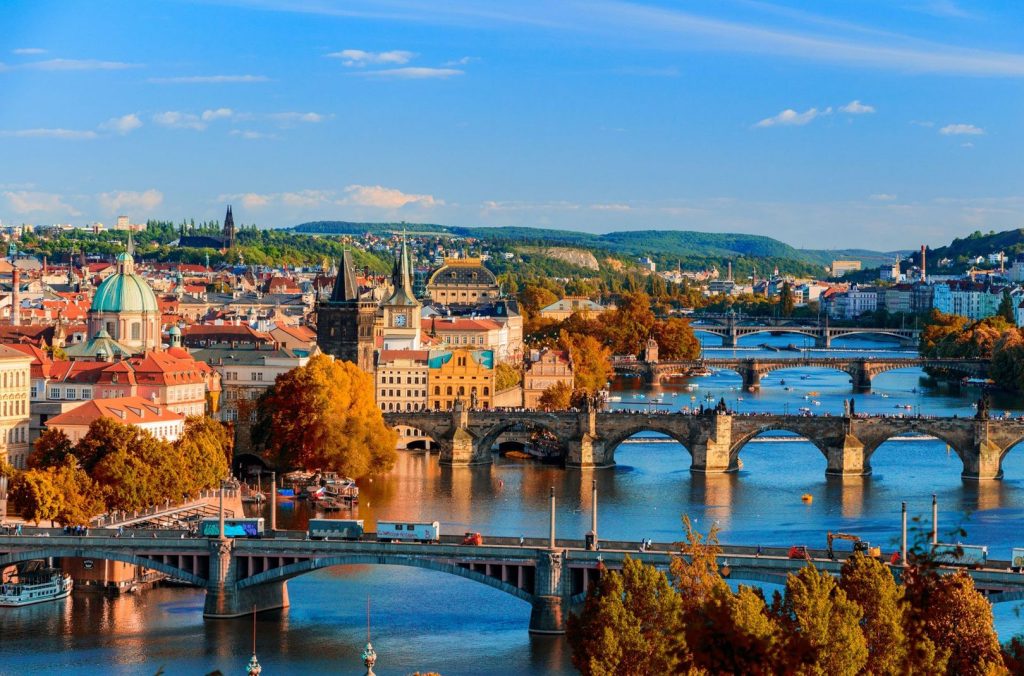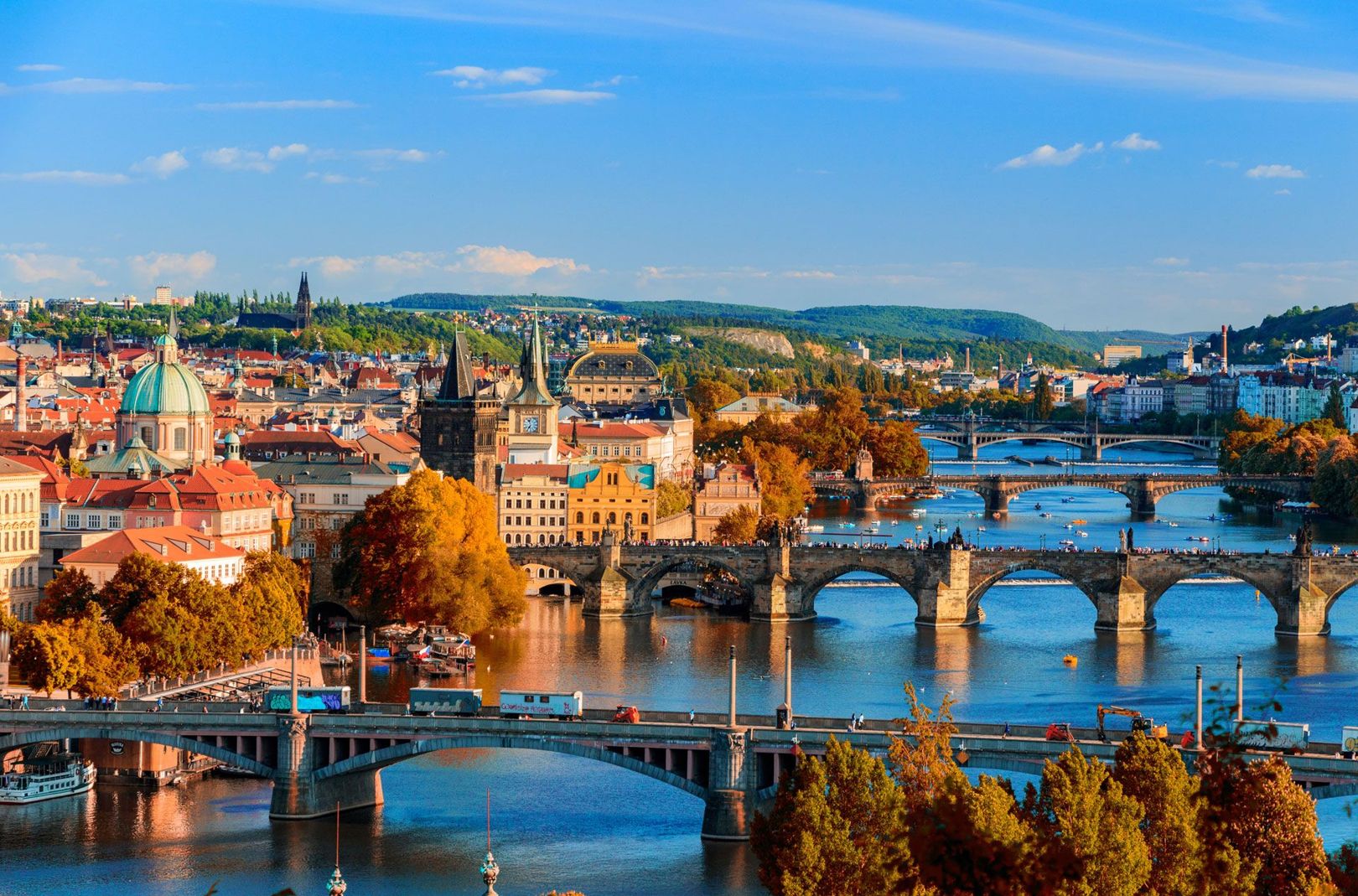 Prague was a mystery to travelers in Europe. Now it is one of the most popular destinations on the continent, drawing about 4 million visitors each year. Prague offers a compact city center, a fascinating centuries-long history with splendid examples of Romanesque, Gothic, Baroque, Renaissance and Art Nouveau architecture.There are also scores of palaces, churches, parks and squares in Prague, delicious local Czech beer and food.
Prague Castle
This Gothic cathedral, the spiritual symbol of the Czech state, was founded in 1344 on the site of the original Romanesque rotunda. The construction took nearly 600 years and was finally completed in 1929. Its impressive interior is home to such wonders as the beautifully decorated St Wenceslas Chapel with the tomb of St Wenceslas, the crypt where Czech kings are buried, and the Crown Chamber, where the Crown Jewels are kept.
Charles Bridge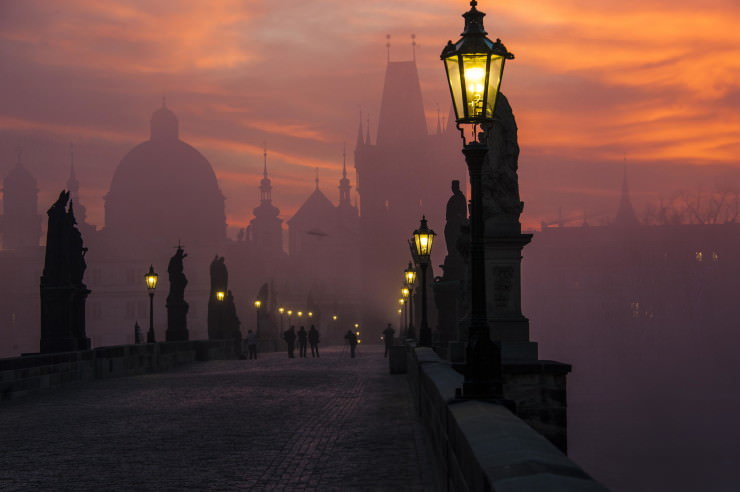 One of the most famous historic bridges in the world and Europe, the Charles Bridge crosses the Vltava river in the heart of the city. Commissioned by King Charles IV in the 14th century, the constructions finished in the 15th century. It is believed that king himself laid the first stone.The Charles Bridge, which is 621 m long, is claimed to be one of the most beautiful Gothic buildings in the world. The bridge connects Prague Castle with the Old Town and is considered to be one of the most romantic places in the city, visited by thousands of tourists every day.
The Old Town Square and the Astronomical Clock
A highlight is the Old Town Hall , home to the wonderful early 15th-century Astronomical Clock : each hour, it springs to life as the 12 Apostles and other figures appear and parade in procession across the clock face. Other Old Town Hall highlights are the Gothic doorway leading to its splendid interior with its art exhibits and displays, a chapel built in 1381, and an old prison.
Dancing House
Dancing House stands in strict contrast to the classical architecture surrounding it, which includes buildings in Art Nouveau, Neo-Gothic and Neo-Baroque styles. Its ultra modern design created public outcries and controversy during its construction; years later, Prague is proud to show off its splendid Dancing House.
Mala Strana
Mala Strana is surely one of most important and interesting districts in Prague. It is full of small streets, cosy cafes and architectural gems. This article will reveal to you the best sights that you just can't miss.
Strahov Monastery
The elegant spires of the basilica, the wonderful period library, the priceless pictures in the gallery and a film set for Hollywood blockbusters – this is Prague's Strahov Monastery, one of the oldest Premonstratensian monasteries still in existence in the world. Visit this complex that successfully marries exquisite architecture with period treasures of immeasurable value, and learn about this great monastery, which is still a living place of meditation, learning and tranquillity.