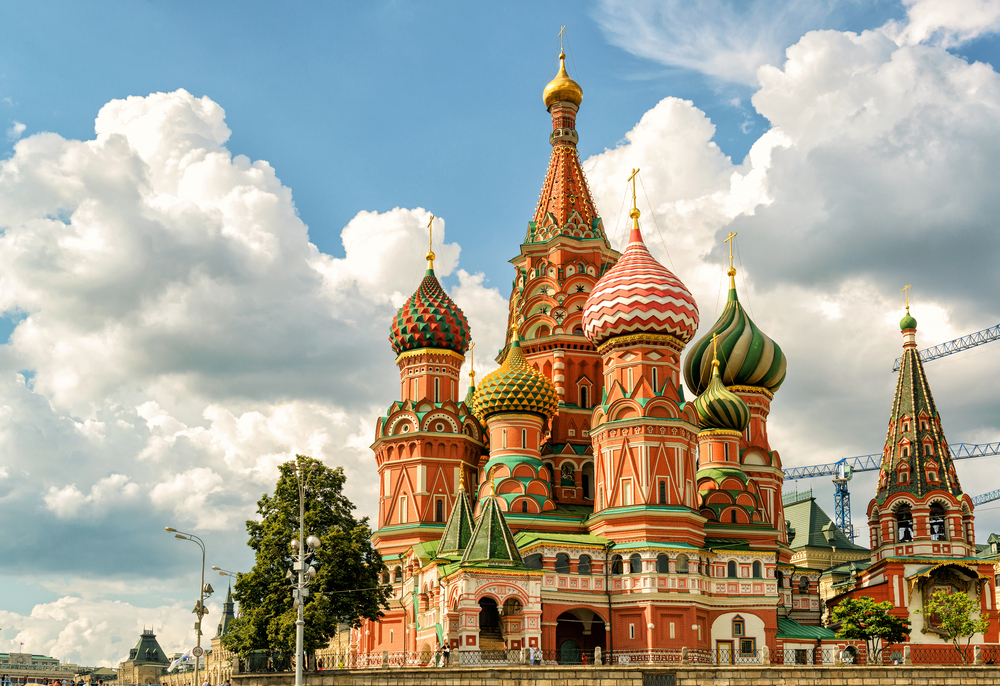 Russia is a mysterious expanse of majestic snow-capped mountains, deep lakes, golden sands, icy tundra, and thousands of rivers that pass through quaint villages and scenic national parks. Nevertheless, the world's largest country is also home to some incredible works of art, overwhelming palaces, and grandiose cities whose charm and drama have inspired writers and poets for centuries.
Red Square
Red Square used to be a market square adjoining the merchants' area in Kitay Gorod. It has always been a place where occupants of the Kremlinchose to congregate, celebrate and castigate for all the people to see. Back in the day, Red Square was the top spot for high-profile executions such as those of the Cossack rebel Stepan Razin in 1671 and the Streltsy in 1698.
Bolshoi Theatre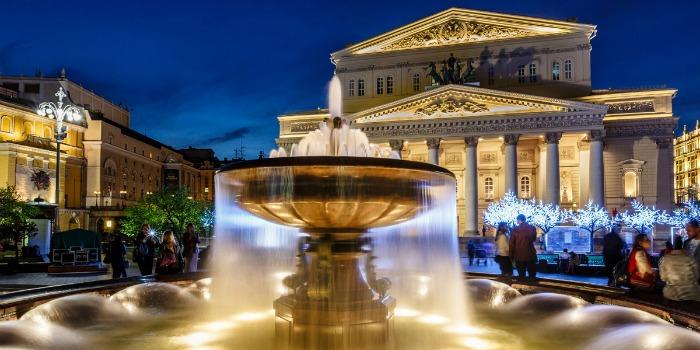 This is one of the more familiar names to Westerners on this list as it has a history for being a world renowned ballet and opera theatre. It was founded in 1776 but due to a few different fires its current location and building came to be in 1824 after three years of construction. It has always been exclusively for ballet and opera performances as other forms of entertainment were once regulated to certain theatres across the country. In more modern times there has been a major renovation as recent as three years ago in 2011.
Kizhi Island
The most famous attractions on this tiny island include the Church of the Resurrection of Lazarus (the oldest wooden church in Russia) and the Kizhi Pogost site, with its impressive 22-dome Transfiguration Church. In addition to some of the country's finest examples of wooden architecture, visitors will have the chance to explore a series of ancient rural settlements characteristic to the Karelia region and scattered among this beautiful, almost pristine nature paradise.
Sochi
Sochi, the setting of the 2014 Olympic and Paralympic games, is Russia's largest resort and a major tourist destination for both summer and winter holidays. Picturesquely located on the Black Sea coast, this summer seaside retreat attracts foreign and domestic tourists alike with its alluring mix of sunny beaches, luxury hotels, world-class restaurants, vibrant nightlife, and countless cultural and natural attractions.
Vladivostok
The city is the home port of the Russian Pacific Fleet and the largest Russian port on the Pacific Ocean.
St Petersburg Golden dome of St Isaac's Cathedral
St. Isaac's Cathedral was originally the city's main church and the largest cathedral in Russia. It was built between 1818 and 1858, by the French-born architect Auguste Montferrand, to be one of the most impressive landmarks of the Russian Imperial capital. One hundred and eighty years later the gilded dome of St. Isaac's still dominates the skyline of St. Petersburg. Although the cathedral is considerably smaller than the newly rebuilt Church of Christ the Savior in Moscow, it boasts much more impressive fades and interiors.