Japan is filled with countless places that inspire and enchant visitors. From historic castles and eye-catching floral displays to unusual landscapes that look pulled from a completely different country.Japan is a bit of a conundrum. It's old, dating back thousands of years with a history and culture steeped in intricate tradition. And yet it's also modern — at times overwhelmingly so — home to both the art of karaoke and Pikachu. On this island about half the size of Texas you'll find dense technicolor cities with buildings reaching up for the heavens, plus lush, untouched landscapes that might actually be entryways to the afterlife. Japan can be whatever you want it to be.
Osaka Castle
Sitting smack dab in the middle of the city, Osaka Castle acts as an anchor that holds down the history and tradition of ancient Japan in a surrounding sea of skyscrapers. The castle's had a tumultuous history — it burnt down in the 17th century and was attacked by Godzilla in the 1955 Godzilla Raids Again — but has been repeatedly restored to its former glory.
Tokyo Disney Sea
A longtime favorite of families, theme park fans, and schoolgirls in matching outfits, Tokyo Disney Sea is staying current with some new attractions based on popular films.
Shibuya Crossing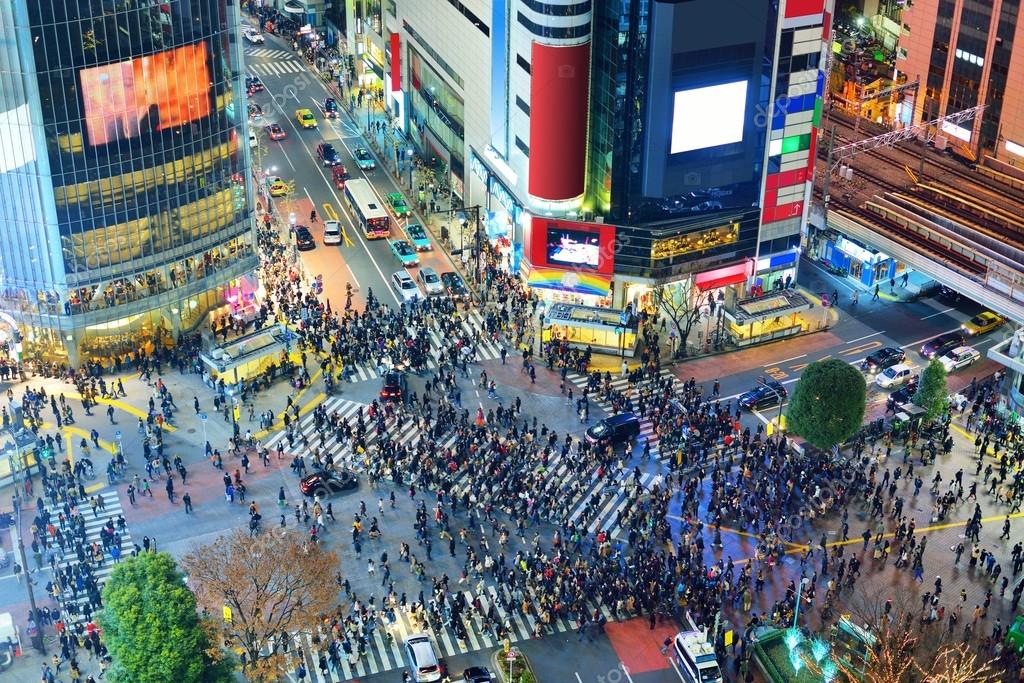 When the crosswalk signals turn green, up to 2,500 people walk across the stripped pedestrian lanes of Tokyo's Shibuya Crossing. It's the type of place that feels like a dream: the rush of the people, thousands of neon lights advertising department stores and television shows, and the vibrant, nonstop energy that is Tokyo.
At the end of Kumano Kodo, a 1,000-year-old pilgrimage trail through the Kii mountains of Japan, travellers are urged to step inside a huge camphor tree that the centuries have hollowed out and turned into a symbol of eternal renewal.Locals believe that climbing through this sacred, moss-furred giant will revitalise anyone wearied in body or spirit by their journey. But for even the most jaded visitors, the view that lies ahead will do just as well.
Jigokudani Wild Monkey Park
The Jigokudani Monkey Park offers visitors the unique experience of seeing wild monkeys bathing in a natural hot spring. The park is inhabited by Japanese Macaques, which are also known as Snow Monkeys. It is located in the monkey's natural habitat, in the forests of the Jigokudani valley in Yamanouchi, not far from the onsen towns of Shibu and Yudanaka.The park has one man-made pool around which the monkeys gather, located a few minutes' walk from the park entrance. Visitors will likely already encounter monkeys along the path to the pool. The monkeys live in large social groups, and it can be quite entertaining to watch their interactions. Accustomed to humans, the monkeys can be observed from very close and almost completely ignore their human guests. Naturally, it is prohibited to touch or feed the monkeys.
Motonosumi Inari, Yamaguchi Prefecture
In Japan's native religion, Shinto, it is believed that the divine spirit dwells in all of nature. Motonosumi Inari might be one of the best places to experience this interconnectedness. Visitors ascend through 123 bright-red torii gates, which are typically found at the entrance of a shrine and symbolically mark the transition into a sacred space. At the end of the tunnel, guests attempt to toss coins into an offering box that sits 16ft up on top of a torii gate. Just don't forget to make a wish, because if your coin lands, it's guaranteed to come true.