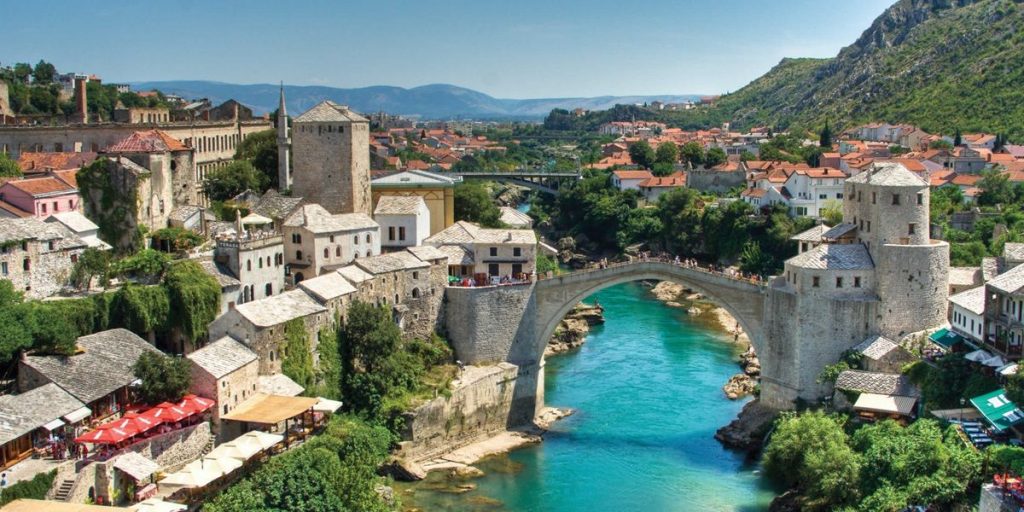 Located in the Balkans, Croatia has become one of Europa's top tourist destination again since its War of Independence in the late 1990s. Like much of Europe, Croatia boasts its share of medieval cities and historic ruins, but what makes this country exceptional is its wealth of stunning natural attractions such as the Plitvice Lakes, the spectacular Adriatic coastlines and gorgeous islands. An overview of the best places to visit in Croatia.
1.
Pula
Located at the southern tip of the Istria peninsula in the Adriatic Sea, Pula is a popular destination that has been attracting tourists as far back as ancient Roman times when fans flocked the city's amphitheater to watch gladiator fights. Having been ruled by various government powers over the centuries, Pula today belongs to Croatia, and is best known for its wealth of Roman ruins and mix of cultures.
2.
Plitvice National Park
One of the most beautiful natural wonders in Croatia and all of Europe, the Plitvice National Parkconsists of several breathtaking lakes, waterfalls and lush forest. The park's most notable features are the 16 interconnecting lakes that are divided into upper and lower clusters. Formed by natural travertine dams, the lakes range in distinct colors from turquoise to blue, green and gray. Visitors can explore the lakes and surrounding area by walking along the assortment of wooden walkways as well as by boat.
3.Zlatni Rat beach, Brac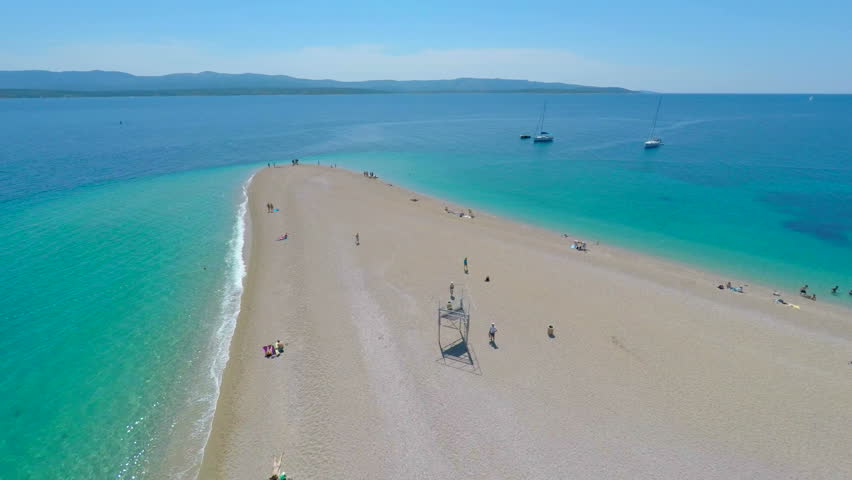 The strangely beautiful Zlatni Rat beach on the island of Brac changes its shape according to tide and current. Bordered by pine trees, the white pebble beach extends into the bright blue Adriatic Sea, making for an excellent surfing and kitesurfing destination.
4.Historic City of Trogir
Surrounded by medieval walls, the UNESCO-protected historic city of Trogir lies on a small island and is a treasure trove of Romanesque, Renaissance, and Baroque architecture. Charming Italian pizzerias and traditional konobas (local restaurants) fight for space on its with narrow, cobblestone streets, while lively outdoor cafes entice visitors with fresh seafood and foamy cappuccinos along the broad seafront promenade overlooking the Dalmatian Coast.
5.Visovac Monastery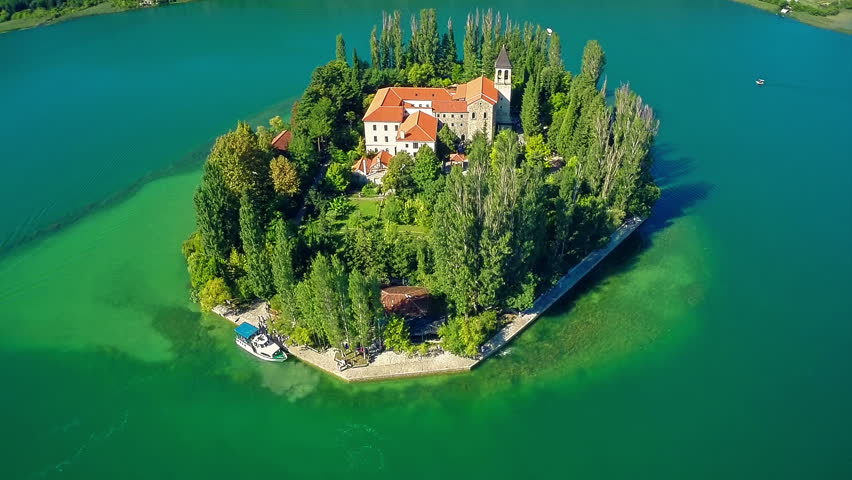 One of the best reasons to visit the gorgeous Krka National Park lies on Visovac island in the middle of Visovac lake. About 6km upstream from Skradin, Visovac island is the site of a Franciscan monastery that dates from 1576. I would venture to say that it may be the world's most stunningly located monastery. The austere walls and towering bell tower are protected by a circle of cypresses that point to the sky like swords. Beyond the tiny island lies the trout-filled waters of the lake which, in turn, is protected by high karstic cliffs. The effect is magical.